There has been a dramatic rise in the number of people using the Milton Keynes fleet of delivery robots. The robots have seen a massive surge in popularity after the UK lockdown restrictions began in March. With Milton Keynes residents forced to stay home, the knee-high robots are now a common sight in the large town.In use since 2018, hundreds of robots have been used to deliver food, with residents signing up to the service for just £7.99. The scheme was launched in 2018 by Starship Technologies, who were quick to partner with Co-op so that grocery deliveries were made easier in Milton Keynes. Users of the robots can simply download an app and start shopping. Over the last two years, the delivery bots have become a familiar sight in the town. However, since March 23rd, when the government announced a country-wide lockdown, the robots have been busier than ever.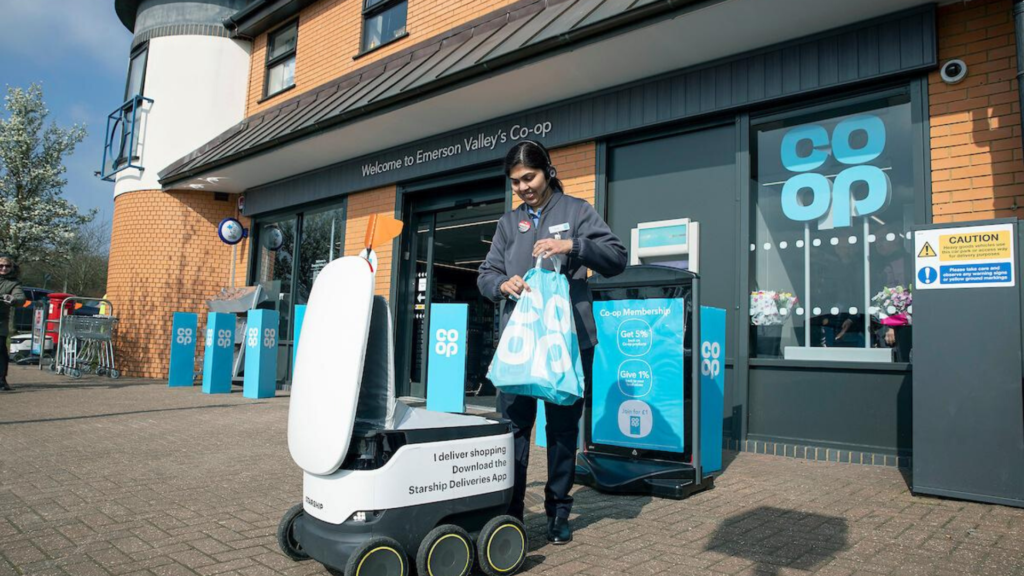 Now, the robots are delivering for free to those NHS staff that need supplies, and to the general public who are signing up for the sci-fi scheme in their droves. Henry Harris-Burland, the VP of Starship Technologies, said that "Right now we are offering free delivery to all NHS workers within the community. We want to make life a little bit easier for these people in these very, very stressful times." He went on to say that many people are working 80 hours a week and do not have time to go shopping. "We're honoured that we can be part of that solution."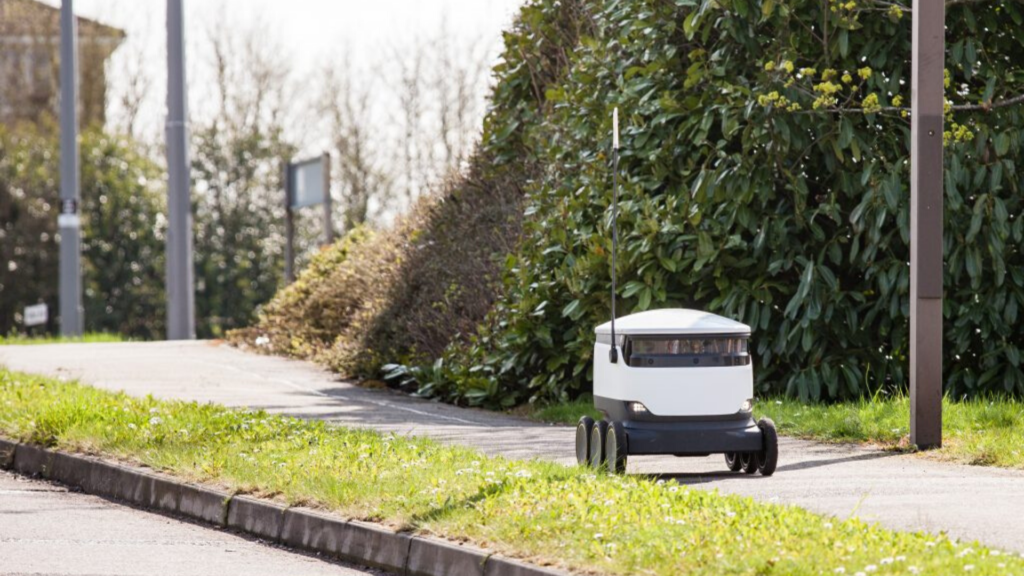 The Starship delivery robots are easy to spot, with their sizeable antenna-like top and red flags, and they are easily large enough to carry multiple shopping bags and additional bottles. Consumers that use the service can be very specific with delivery times, and that is proving to be a significant advantage for those workers in essential employment.
Over the last three weeks, Starship has doubled the number of robots in its delivery fleet and has completed over 100,000 deliveries. The service is now being expanded so that those outside the catchment area of the scheme can also take advantage of this convenient and practical use of technology. Harris-Burland said, "Lots of the residents have been reaching out to us online asking us to deliver into their neighbourhood."
The state-of-the-art robots can deliver what is needed thanks to highly sophisticated software so that cars and pedestrians can be identified and avoided. They also have 10 cameras all over their boxy bodies and use ultrasound sensors, radar, and GPS to stay safe and ensure efficiency.
The Mayor of Milton Keynes, Sam Crooks, said that "I've got a fairly young demographic in my ward, and they love it. There was obviously a burst of use at the beginning, because of the novelty, but already it's just a part of people's routines." As the UK lockdown continues with no firm end in sight, it is expected that the shopping robots will only grow more popular. The move to offer free delivery to NHS workers has only made the service more sought after. Although they were introduced in 2018, residents of Milton Keynes have been flocking to robot shopping more than ever. Whether the robots will continue to be so popular once restrictions have been lifted remains to be seen.