The UK's Current Snow & Weather forecast for the coming weeks
Temperatures are set to plummet below zero, with 11 inches of snow expected to blanket parts of the UK next week.
Parts of Scotland and Northern England will be hit the hardest, with the worst of the snow expected to settle in the Highlands.
Snow as deep as 10 inches (25cm) will have blanketed Scottish Highlands and Inverness by the end of next week, rising to 11 and a half inches (29cm) by December 18, according to Weathertrending.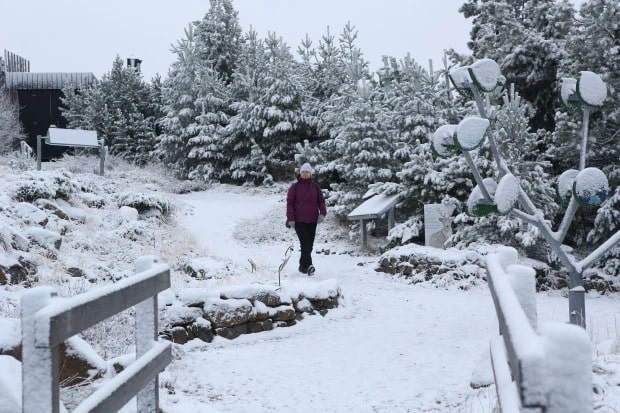 The Met Office has also issued severe 'Yellow' warning for rain in Scotland on Thursday and Friday this week.
Forecasters have warned that heavy downpours will make icy conditions particularly dangerous as temperatures plummet below zero.
Leon Brown, head of meteorological operations at the Weather Company, warned of a prolonged period of icy conditions.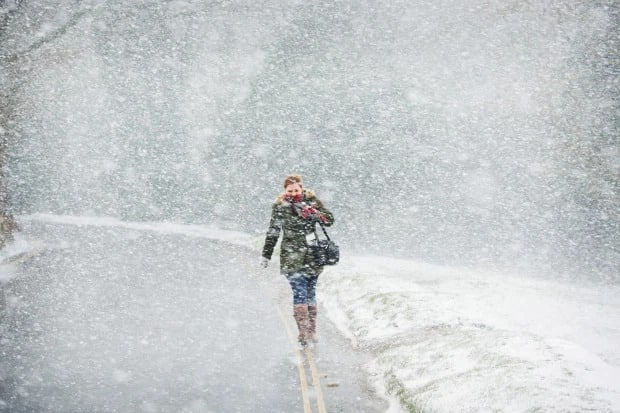 He told the Express: "Thirty to 40 days with snow or ice disruption are expected this winter in Scotland and parts of northern England.
"After cold spells in December, more sustained cold is expected during January and February."

A crippling Arctic blast is to blame for the plummeting temperatures – with fierce snowstorms threatening to blanket Northern regions, and most of Wales.
And icy wind coming over the next couple of days could even feel as cold as -12C, experts warn – with the harsh breeze making Brits twice as cold.
Will we have a White Christmas?
A white Christmas means that at least one snowflake will fall during the 24 hours of December 25th in one location. We last had a white Christmas in 2010 although at the start of 2019 everyone was fed up with snow and the last thing on anyone's mind was a white Christmas due to the "beast from the east" causing havoc across the country.
[recent_post_slider design="design-1″]
It's been announced that as we come to the end of the decade of "exceptional" heat, 2019 will go down in the history books as one of the hottest on record.
As it stands the odds on getting a white Christmas in some of the most formidable locations are as follows:
Latest odds from William Hill 
9/4 Snow in Aberdeen on Christmas Day
5-2 Snow in Glasgow on Christmas Day
5-2 Snow in Edinburgh on Christmas Day
3-1 Snow in Newcastle on Christmas Day
10-3 Snow in Leeds on Christmas Day
9-2 Snow in Birmingham on Christmas Day
5-1 Snow in Belfast on Christmas Day
5-1 Snow in Dublin on Christmas Day
5-1 Snow in Manchester on Christmas Day
6-1 Snow in Liverpool on Christmas Day
6-1 Snow in London on Christmas Day
7-1 Snow in Bristol on Christmas Day
8-1 Snow in Norwich on Christmas Day
10-1 Snow in Cardiff on Christmas Day
12-1 Snow in Penzance on Christmas Day
Odds last updated December, 2 2019.