Boris Johnson has revealed he will be standing as a candidate to replace Theresa May as Conservative leader when she exits the role. Asked at a business event in Manchester if he would be a candidate, the former foreign secretary replied: "Of course I'm going to go for it." It has been revealed that Theresa May agrees to set departure date after Brexit bill vote, If May was to step aside there is a possibility that the next leader could potentially be Boris. After a meeting with the Prime Minister Theresa May in Westminster, 1922 Committee chair Sir Graham Brady confirmed: "We have agreed that she and I will meet following the second reading of the bill to agree a timetable for the election of a new leader of the Conservative and Unionist Party." Mr Johnson resigned from the Cabinet in July last year over the Prime Minister's handling of the Brexit negotiations.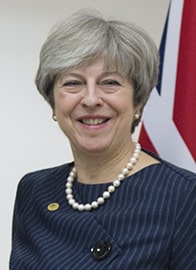 The Ex-Mayor of London also said during the event "We've run out of time," "But I'll answer your question nonetheless. There's no vacancy. On the other hand, what I will say is that there has been a real lack of grip and dynamism in the way we've approached these talks. "We've failed over the past three years to put forward a convincing narrative about how we exploit the opportunities of Brexit. "All I can say, as tactfully and usefully, as I can, is that I have a boundless appetite to try to get it right, and to help the country to get on the right path."
Who would you like to see as the next Prime Minister when Theresa May steps down? We will find out shortly when Theresa plans to step down.