Matt Hancock's 100,000 a day coronavirus testing target was labelled as "jam tomorrow" by NHS bosses on Wednesday.
During a conference call, health bosses told the Health Secretary that they would not be able to increase the level of testing required to meet the target without private industry assistance.
NHS leaders alerted Mr. Hancock about the severe shortage of chemicals and swabs that they need to be able to carry out testing, saying, "Global competition for PCR consumables, including the NHS, has dried up labs' capacity to source consumables."
Check out the UK's Coronavirus stats and see how many cases are in the country.
The testing target was announced last Tuesday as part of the Government's "Five Pillar" strategy. But it has led to immense frustration in NHS labs who have referred to it as "jam tomorrow," a phrase used to describe something that sounds good but is not necessarily true.
The revelation comes to light after Health Minister Edward Argar insisted last week that the Government is on target to hit 100,000 coronavirus tests a day by the end of the month.
Mr. Argar told Radio 4's Today programme: "We are seeing rapid increases. I think the latest figures I saw were around 14,000 tests a day, that's significantly up where it was even a few days ago, so I think we are firmly on target for that. My boss, Matt Hancock, the Health Secretary, is determined that we are going to meet that target."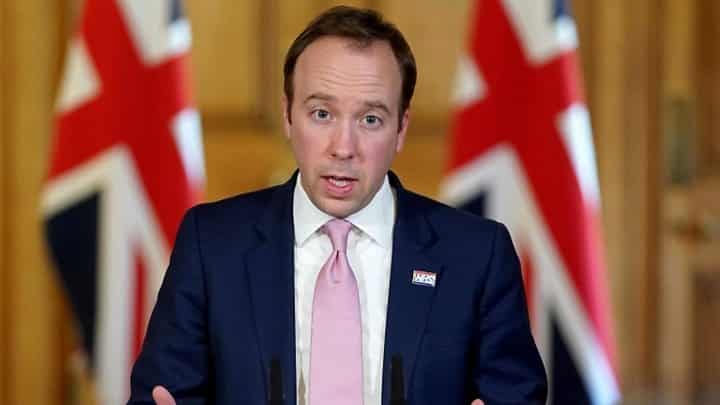 The testing target of 100,000 tests a day by the end of April will include antigen tests that show whether people are currently suffering from COIVD-19, as well as antibody tests that will be able to identify whether someone has already had the infection and subsequently recovered from it.
Mr. Argar's support for the Health Secretary came after Chris Whitty, the Chief Medical Officer, revealed that he thought the UK had been left behind in its response to the pandemic compared to Germany. 
He said: "We all know that Germany got ahead in terms of its ability to do testing for the virus, and there's a lot to learn from that and we've been trying to learn the lessons from that."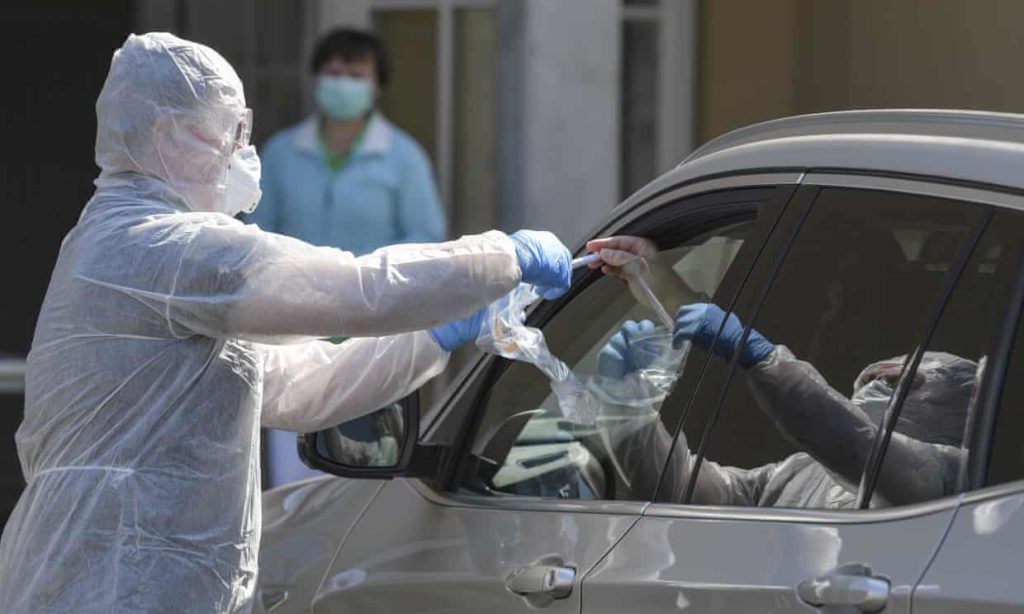 Germany has been recording tests of 50,000 a day, and its death rate has now started to flatten out, while the UK is struggling to carry out 15,000 tests per day.
Hancock's "Five Pillar" point plan to tackle the coronavirus pandemic in the UK includes:
Scaling up swab testing in labs and NHS hospitals for those in need and critical workers to 25,000 a day by mid-April to late April
Developing blood testing to find out if people across the UK have the right antibodies and, in turn, high levels of immunity to the virus
Conducting surveillance testing to learn more about the spread of the disease and to help develop new tests and treatments
Delivering increased commercial swab testing for critical key workers in the NHS before expanding to key workers in other sectors
Creating a new "National Effort" for testing to build a mass-testing capacity for the UK at a completely new scale
Read our latest posts