The heatwave will test the patience of the nation as people are urged to avoid crowded spaces because of social distancing rules
The British public are set to experience the hottest day of the year so far, with temperatures predicted to rise to 27C (80.6F) this week.
Many people throughout the UK will see clear skies and warm sunshine over the next few days as temperatures begin to climb into the mid-20s.
On Wednesday, temperatures in London and in the South East of England could surpass the previous record of 26C (78.8F) that was recorded in Treknow, Cornwall, on Good Friday.
This news comes after scientists have said that 2020 could be the hottest year on record.
According to the Met Office, some areas of the UK will be hotter than some parts of Europe, including popular holiday destinations, such as Ibiza and Marbella.
The mini-heatwave will continue in some areas until Friday, testing the nation's patience with the current lockdown measures as people are still being urged to avoid crowded outdoor spaces.
After Boris Johnson announced the easing some of the nation's lockdown measures last week, the government confirmed that both sunbathing and picnics are now allowed in parks, as long as the two-metre social distancing rule is observed.
Here is what you are permitted to do outside:
Spending time outdoors, including picnicking or sunbathing
Travel to outdoor open spaces regardless of travelling distance, but not with someone you don't live with, unless abiding by social distancing measures
Exercise outdoors as much as you want as long as you maintain two metres away from those you don't live with
Play sports on tennis or basketball courts, as well as play golf on a course with people from your household, or one other person
You are allowed to visit garden centres
Met Office meteorologist Matthew Box has said that there will be a "north-south divide" throughout Monday and Tuesday, with some rain across northwestern parts of the UK while areas in the south will reach highs of 24C (75.2F).
Areas of Scotland and Northern Ireland will reach highs of 22C (71.6F) on Wednesday and Wales could see temperatures of 23C (73.4F) by the afternoon. In the North of England, temperatures will hit temperature highs of 26C (78.8F).
Matthew Box said: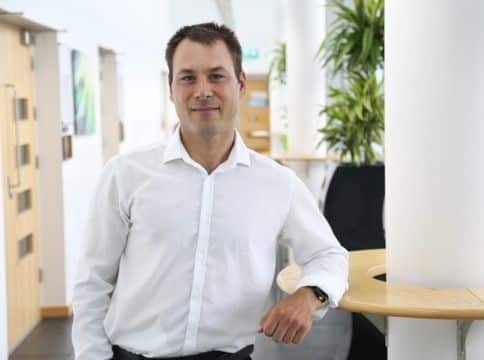 "It's going to be very hot for large parts of England for most of the week, reaching highs of 27C (80.6F) on Wednesday, which would make it the hottest day of the year so far."
"This will occur due to large areas of high pressure, combined with southerly winds from the continent, bringing with it, pleasant sunshine, dry skies and warmer air."
This news comes after new restrictions came into force on Friday that saw dogs banned from certain beaches in Cornwall.