The new lockdown relaxation plans could see Princess Charlotte resume school lessons ahead of her brother Prince George.
After the announcement by Boris Johnson on 10th May, children may start to head back to school in stages from June. The Prime Minister announced the plans to return students back into school life starting with primary education, Reception, Years 1 and 6.
If the plans go-ahead for the start of next month, this could see Princess Charlotte back to school along with other primary students. The young royal joined St Thomas School in Battersea in September 2019 and is in reception while her brother Prince George is attending the same school but is now in Year 2.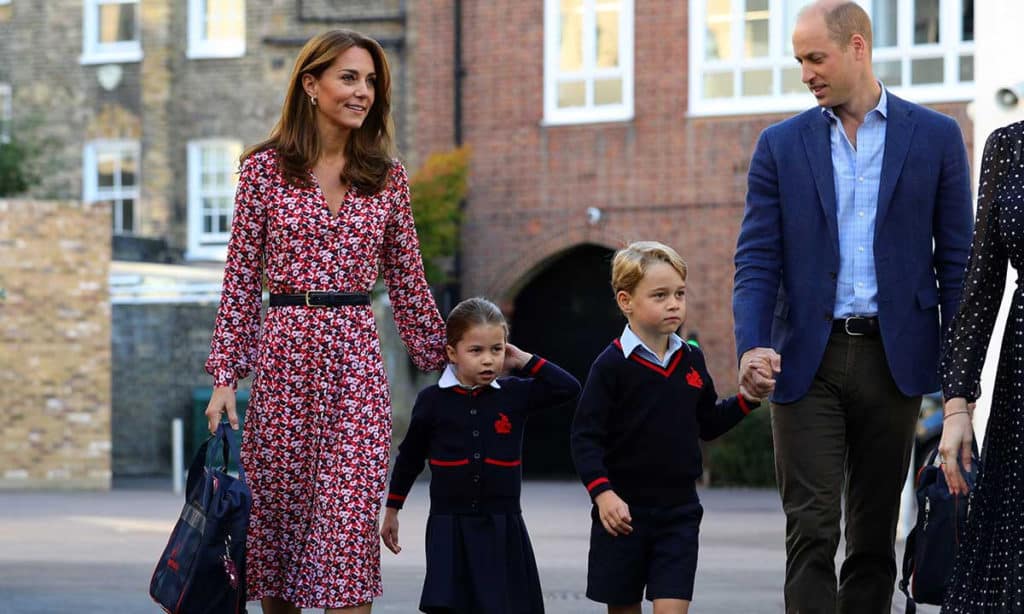 It is thought she will be attending the phased back to school measures alongside other children her age. However, there are no plans as yet when other years are going back to school.
Homeschooling with Prince William and Kate Middleton
In a recent zoom call with Second World War veterans on VE Day, the couple was asked about what the children are learning at home. Kate mentioned that they were learning the song 'We'll Meet Again,' and said they were enjoying it.
"The school has set all the children a challenge, and they're currently trying to learn the lyrics to the song We'll Meet Again… so it's been really lovely having that playing every day," the duchess said as per the video posted on Cambridge family's official Instagram account Kensington Royal.
She added, "George is just starting to learn about the Second World War. He would be really honoured to come and speak to you". She continued to say, "George could have a quick chat with you to hear all your stories as well."
The plans for primary education post lockdown
Not surprisingly, there has been some criticism and concern over the plans for the next phase of easing lockdown rules. The Prime Minister said the decision behind why Reception, Year 1, and Year 6 are the first classes to return was to ensure that the youngest children have maximum time with their teachers, but also so that the older children are prepared for the transition to secondary school.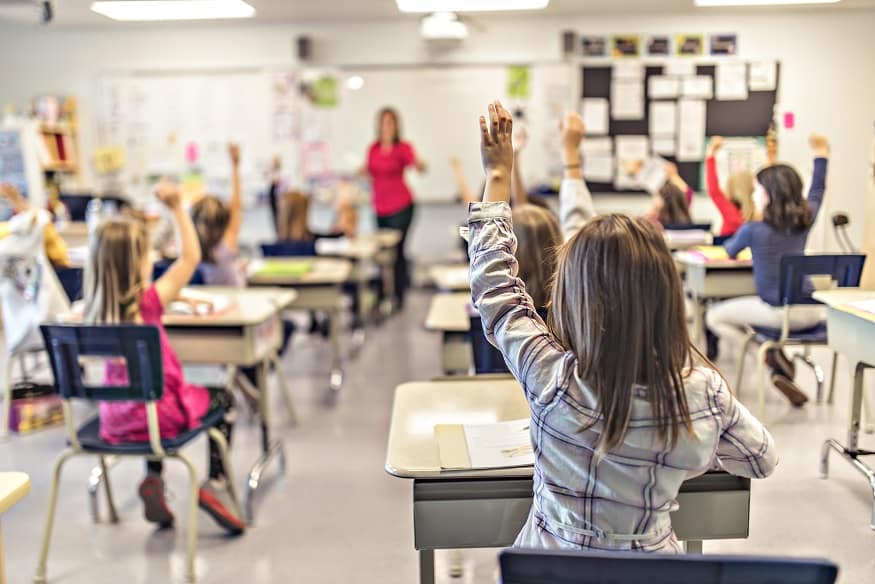 The Department of Education has started to set out guidelines for how schools will run when children go back to school. Elements such as splitting children into small groups, having no more than 15 children per classroom, and staggering breaks are said to be among the details.
Some parents have also signed a petition to urge the government to give parents a choice whether they go back or not. Lucy Brown, the organiser of the petition, said: "As a mum, I don't want to face serious repercussions for making a choice I feel affects the safety of my daughter during a global pandemic."
The National Education Union also stressed their concerns. Mary Bousted co-leader of the union said, "This timetable is reckless. This timetable is simply not safe."