More than a quarter of South Korea's 44 million voters cast their vote early on Wednesday – despite experts warning that voting during a pandemic may result in a lower turnout.
As of 3pm local time, 56.5% of registered voters had cast their ballot, an increase of 10% on the number of people who had voted at the same time in the last parliamentary election in South Korea in 2016.
One young female voter said: "I thought maybe the election should be postponed because people wouldn't turn up. But now that I'm here and see so many others, I'm not worried."
South Korea is the first country that has experienced a notable outbreak of coronavirus to hold a national election since the pandemic began. The East Asian country has reported at least 10,560 cases of COVID-19 but has been praised for its handling of the crisis, with 7,500 people already having recovered from the virus.
The country continued to look after the safety of their residents, ensuring that social distancing was adhered to as voters cast their ballots.
At Seoul's Samseon-dong polling station, voters are required to stand one meter apart from another as they queue to vote and are being given masks and gloves before entering the station. Each voter's temperature is taken, and anyone with a reading of above 37.5 degrees Celsius is required to vote in a special booth.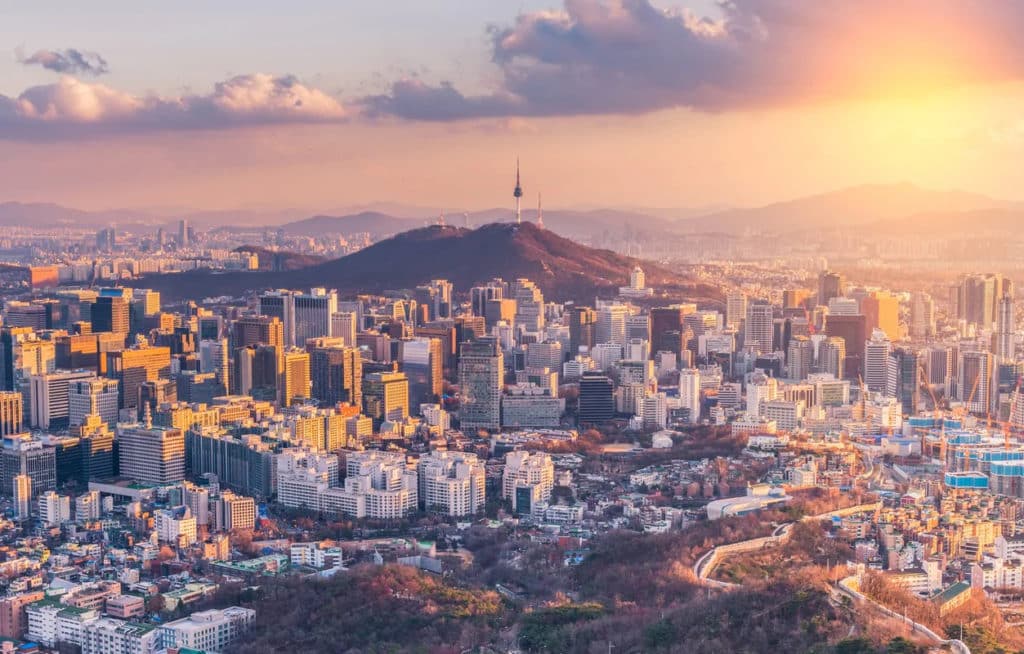 The government has also made special provisions allowing those currently infected with COVID-19 the opportunity to vote at government-run isolation centres.
One woman, who is currently being treated for coronavirus, was seen emerging from a facility in her hospital gown after being handed her ballot by staff in full protective clothing.
She said: "At first I thought I couldn't vote, and I was disappointed. But once I heard we would be able to vote as well, I was thankful for this opportunity."
This is also the first year that 18-year-olds have been allowed to vote, and the pandemic does not seem to have put them off with many young voters being seen at Seoul Station on their way to take part.
One first-time voter said: "Voting is something we must do."
Create your own user feedback survey
The COVID-19 pandemic has already led to elections being cancelled in three countries – Ethiopia, Serbia and the United Kingdom. However, South Korea is known for their unwavering commitment to balloting with the country even holding elections during the Korean War and, more recently, during the H1N1 pandemic.
Commission Chairperson Kwon Soon-il said in a statement before voting began: "With the belief that disinfecting as much as possible is the best election management… officials will prepare and carry out measures to ensure voters can cast their ballots without concerns about their safety."
The country made every effort to publicise the new voting procedures, hanging announcement banners, running newspaper and TV ads, and posting videos on its social media channels.
In the run-up to the election, candidates have been told to refrain from large rallies as much as possible and to avoid personal contact.
Full results are expected to be announced Thursday morning local time.
Latest Posts