As of Yesterday 26.03.2020 the USA has the largest number of recorded Corona virus cases.
According to yesterdays figures published by Worldometers USA has surpassed China with the highest number of total cases.
Based on the numbers reported in Italy, they will also pass China today.
President Trump attributes the vast rises in recorded cases to the extensive testing campaign the country is now going through.
"a tribute to the amount of testing that we're doing."


President Trump
He also goes on to question the reporting of cases going on in China and suggests the figures could be inaccurate.
"You don't know what the numbers are in China."


President Trump
Later on, he made this tweet stating he had spoken to President Xi of China

Italy still seems to have the most significant number of deaths that have occurred from Covid-19 with 8,215 deaths reported as of yesterday.
Spain had the second-largest number of deaths with 4,365 deaths and 718 daily deaths yesterday.
Yesterday saw a massive spike in reported cases with 60,380 new cases detected in a single day, 48,461 cases detected on the 25.03.2020.
Bringing the total cases above half a million worldwide.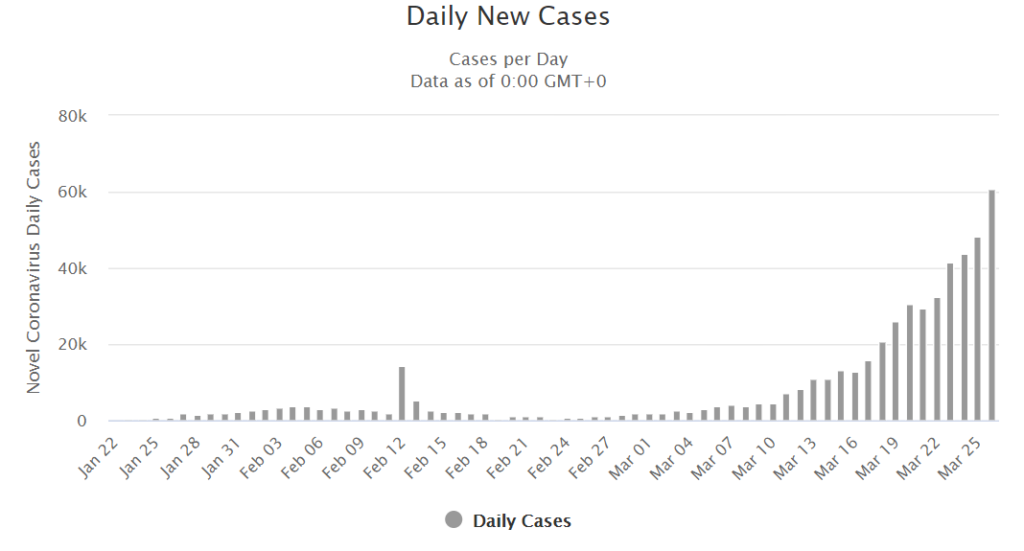 At present New York seems to be the hardest hit with 38,977 cases and 466 deaths New Jersey the second hardest hit with 6,876 cases and 81 deaths.
The number of deaths being recorded in New York has also been steadily increasing daily with 62 recorded 3/23 74, logged 3/24 and 81 on 3/25.
Many Americans feel that harsher measures need to be taken to slow the spread of Covid-19 in other states as they start to catch up to New York.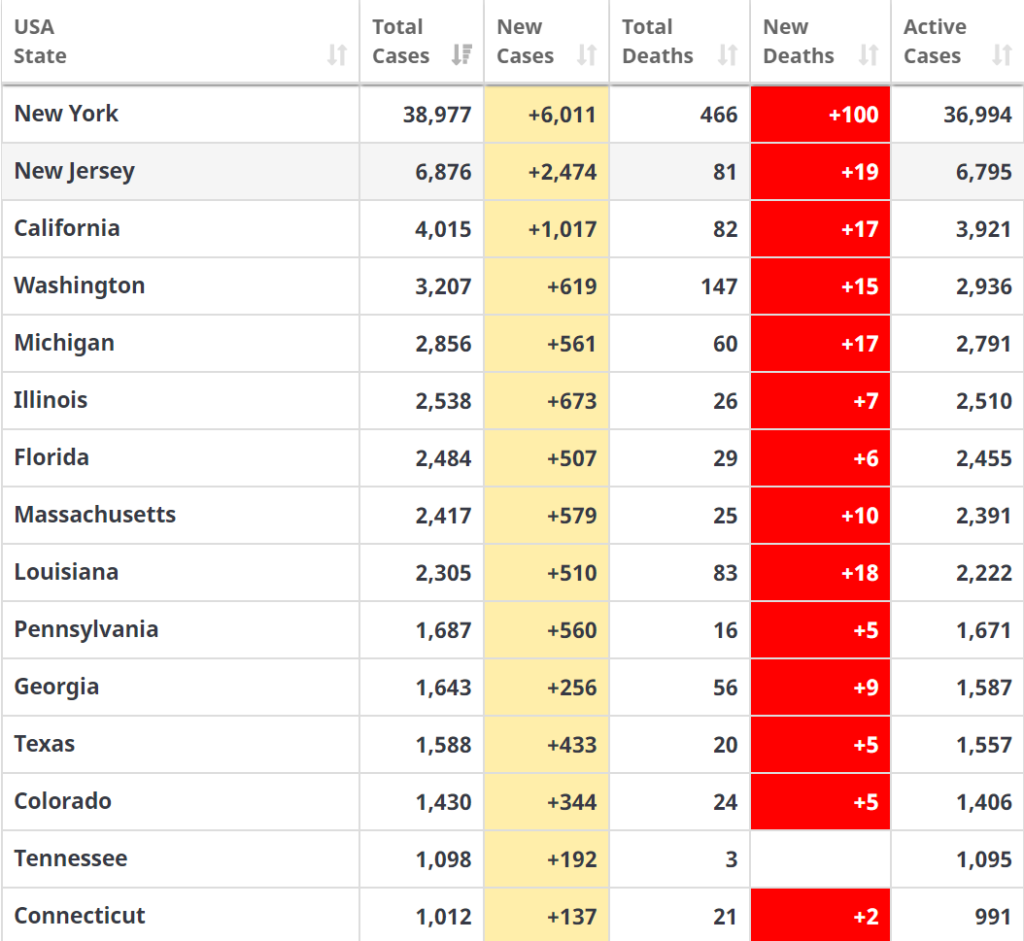 President Trump has suggested that he wants to get the countries economy back up and running by April 12th and implying that they may be asking Americans to go back to work.
In new guidelines issued to the governors of American states, he will enable state leaders to make decisions about "Maintaining or decreasing, or relaxing social distancing and other measures they have put in place".
The individual states would then be responsible for whatever measures they decided to implement to control the spread of the virus.
Scientists and health experts have declared that unless Americans follow social distancing guidelines, that the number of people needing hospitalization could overwhelm the US healthcare system and lead to further deaths.