Breaking News Today reports that a dozen Royal Mail vans made their way slowly through the streets of Horsham on Tuesday in honour of a fellow postman who had worked for the service for 33 years. 
John Brooksbank, who died from secondary brain cancer, was not permitted a normal funeral due to the social distancing measures imposed during the ongoing coronavirus pandemic.
However, this did not stop the many postmen from the Royal Mail who created a fitting funeral procession for their dedicated friend and colleague, giving Mr. Brooksbank the "send-off he deserved."
His son-in-law, Pete Reeve, took to Facebook to express his gratitude for the Royal Mail and the effort they made for his father-in-law during this busy and stressful time for postal workers across the country.
He said: "Recently Horsham Royal Mail lost one of their own. My father-in-law John Brooksbank. Due to social distancing, we couldn't have a normal funeral today. Yet despite everything else going on these essential workers took the time this afternoon to line up in honour of John's 33 years of service and give him the send-off he deserved. One last delivery from Freeman Brothers to his final resting place."
"Thank you, Horsham posties. God bless you all and stay safe."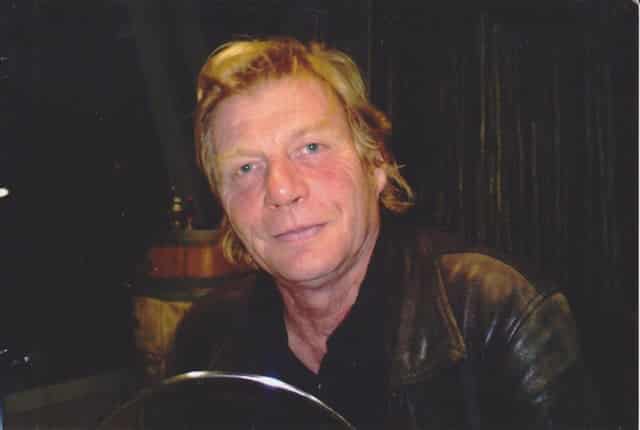 Horsham Royal Mail has since decided to organise a fundraiser for St Catherine's Hospice, who cared for Mr. Brooksbank and his family in his final days. The postmen have agreed to carry out their deliveries in fancy dress on Saturday 25th April in a bid to not only raise money for the hospice but to also bring a smile to faces in the local community in remembrance of John.
This is not the first loss that the family has experienced since the coronavirus pandemic arose. Pete Reeve tragically lost his father, Roger Reeve, aged 67, to the virus on April 9.
In memory of his father, Pete is asking for donations for the NHS who "cared for his father so brilliantly, under difficult circumstances, in his final days." Mr. Reeve was looked after by East Surrey Hospital. 
He said: "It is my 40th birthday on April 27, and my stepsisters who are twins turn 30 on April 26. Together we are holding a birthday fundraiser for the NHS in Dad's memory.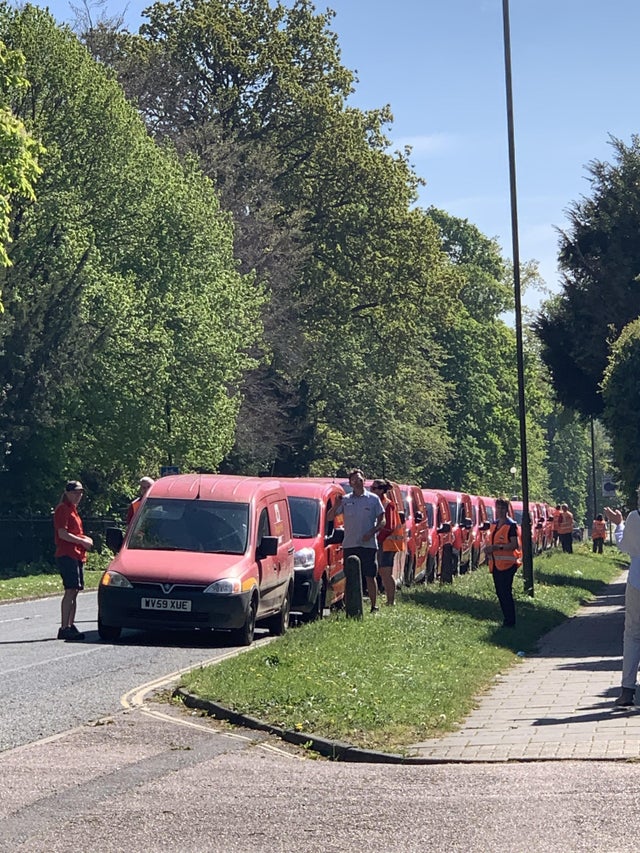 The family has decided to support NHS Charities Together not because of the care they provided for Mr. Reeve but also because three other members of their family work for the NHS, including Roger's wife.
Pete revealed last week that the fundraiser had already hit its original target but that they were still appealing for further donations.
He said: "Thank you! You lovely lot. I can't believe we have made the target in just over 24 hours. Such a great tribute to dad for such a worthy cause. The fundraiser is still running for two weeks up till our birthdays, so please do still give if you haven't already."
Those who would like to donate to the Horsham Royal Mail fundraiser for St Catherine's Hospice can do so here; https://www.justgiving.com/fundraising/horshamdeliveryoffice