The huge Birmingham Pride event that takes place in the city every May has been confirmed to have made the move online. Now, instead of gathering on the streets of the UK's second-largest city, participants will have the choice to watch the event virtually.
Birmingham Pride has been taking in Birmingham since 1997, and the organizers are hoping the shift online due to the Coronavirus will still attract a good-sized audience. Plans are already being made for an additional city centre event later in the year. Organisers hope that if the lockdown has been lifted by September, then the event will still be able to go ahead in the new time slot.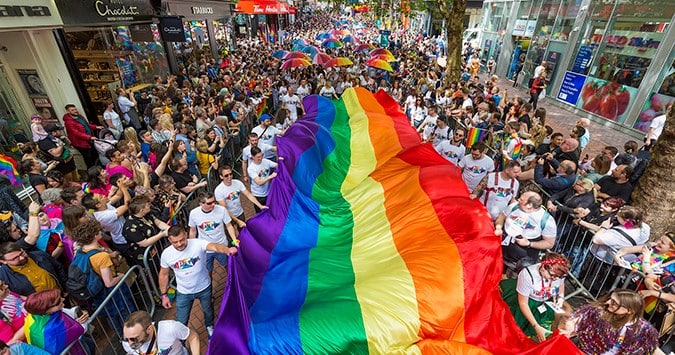 The online event is called 'Digital Pride', and although nothing has been announced as yet, it is anticipated that there will be a wide variety of special guests and some special performances that those missing out on the festive atmosphere can enjoy instead. The date of the digital event will be May 24, the previously expected date of Birmingham Pride. Anybody wishing to watch the festivities will be able to follow what is happening on all of the official social media pages for Birmingham Pride, including Facebook, YouTube, and Instagram.
The organizers have been quick to confirm that Birmingham Pride is not cancelled for 2020. In a statement, they said instead that, "We are not cancelling Pride; however, we are pleased to confirm the new date of Saturday 5 and Sunday, September 6."
While news of the postponement until September was announced in late March, the move to a virtual festival has taken many by surprise. For people who have purchased tickets for the now-cancelled May city centre event, organisers have confirmed that they do not have to take any steps. Instead, all tickets that have been purchased for May will be automatically transferred to September.
It is not just Birmingham Pride that is fallen victim to Coronavirus this year. As well as mass cancellation of all public gatherings, an estimated 1000+ pride events have been cancelled in Europe alone. Pride organisers are being advised by the European Pride Organisers Association (EOPA) to start making plans to recover and to keep engaged with both the sponsors and the funders of the various events. The EOPA president, Kristine Garine said, "Coronavirus is presenting a new challenge for all governments and organisations, and Pride is no different. The unique challenge for Pride events is that most are entirely volunteer organisations, where people have to juggle this additional complexity alongside a career or being a full-time carer. We're doing all we can to help Pride organisers navigate through this challenge."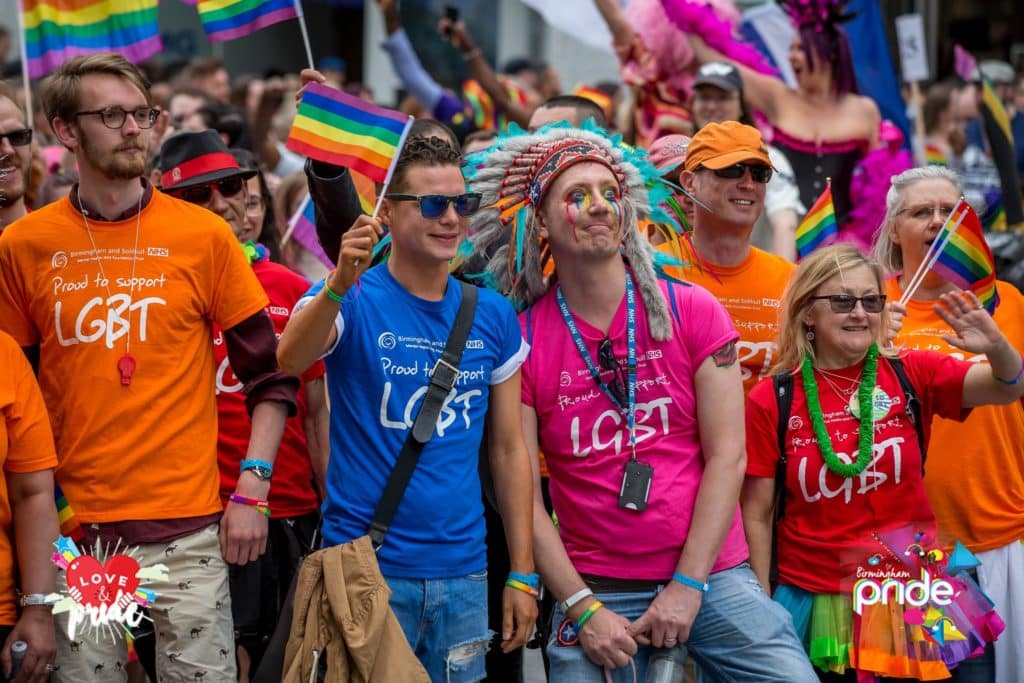 Before the lockdown began, headline acts appearing at Birmingham Pride this year had been announced, with names like Sister Sledge headlining, and Kelly Rowland, the Vengaboys, and Peppermint all confirmed. Whether these same acts will also have a presence during the virtual event has yet to be announced. Anyone wanting more information about the online Birmingham Pride has been urged to contact the organisers on info@birminghampride.com.