Credit: Reuters
residents of China are celebrating after the countires lockdown restrictions are gradually being lifted as cases of coronavirus in the country continue to decrease rapidly.
Hubei province, where the virus was first reported, has opened its borders completing restrictions on citizens leaving the province as it recorded no new cases of the covid 19 yesterday.
In the city of Xianning, in Hubei, locals were pictured strolling the streets wearing masks whilst eating ice cream and chatting to each other.
People carried out their errands at local fruit and vegetable shops, while hairdressers and bike repair shops were also open.
In capital Wuhan, the first epicentre of the crisis, a total of 117 bus routes resumed service yesterday, which is around 30 per cent of its capacity – while the lockdown on the city's outbound traffic will be lifted on April 8.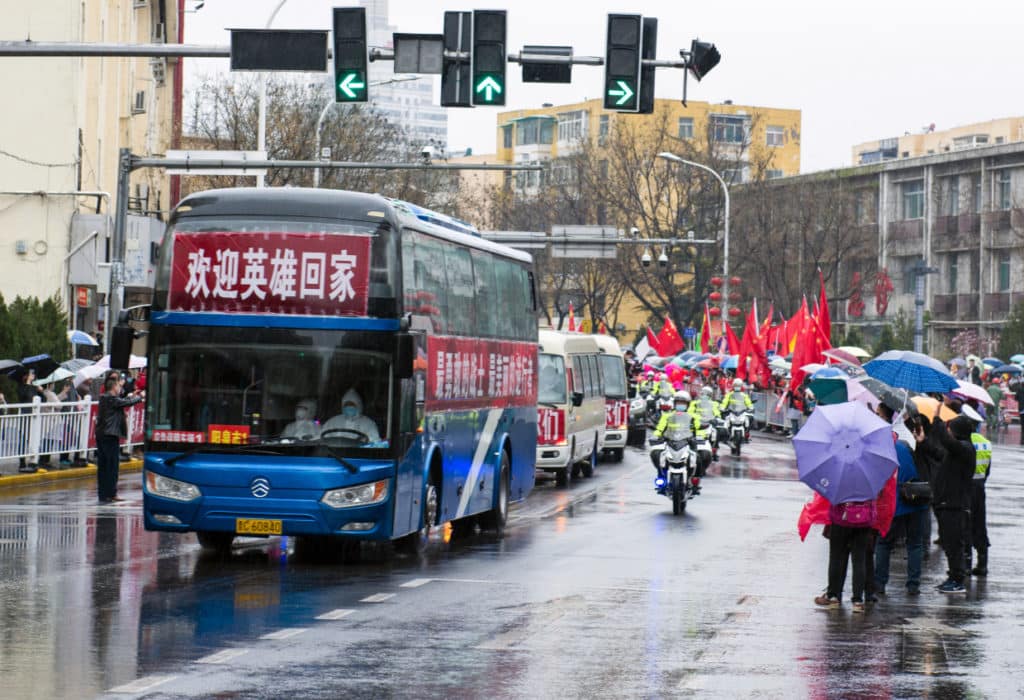 The progress in mainland China is undeniable as the country reported no new locally transmitted cases of coronavirus for the sixth time in eight days.
RETURN OF FREEDOM
All 67 new cases reported by the end of Wednesday were imported, and all 47 reported the previous day were introduced too, the National Health Commission said in an annoucement today.
The number of cases now stands at 81,285 while a total of 3,287 deaths were reported at the end of yesterday, up to six from the previous day.
In Xianning, some women sat outside a shuttered shop, playing with a pair of two-year-old twins who were both wearing masks.
"The lifting of the lockdown is both good and bad," said one of the women, who gave her name as Chen.
"A lot of people can leave, but it also raises the risk. The situation in Hubei was so severe, and I've gotten used to staying at home for the last two months. It's safer that way."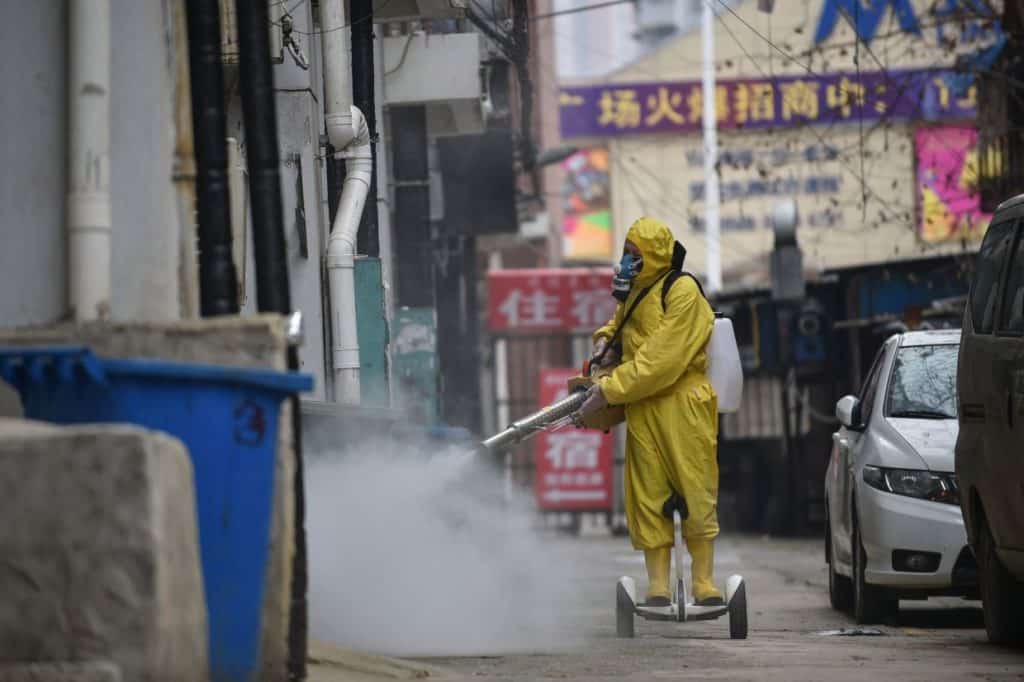 The fatality rate in Wuhan stood at around five per cent, said Qiu Haibo, a medical expert on a panel led by the central government, according to the official People's Daily.
About 90 per cent of all the imported cases are Chinese passport holders, Vice Foreign Minister Luo Zhaohui, adding that 40 per cent of them are overseas Chinese students returning amid rising infections abroad.
He said: "We understand some overseas students are eager to come home…But under the current circumstances, by staying put, they can avoid being cross-infected in the hurried journey home or getting stuck mid-journey when the countries they transit in tighten border controls."