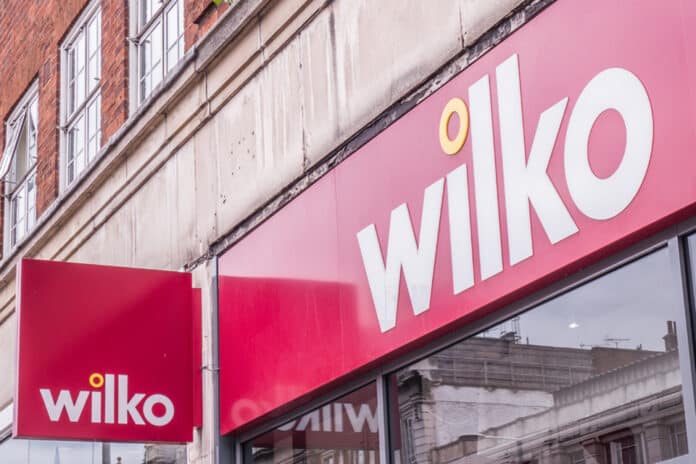 The GMB reports that all 400 branches of the struggling retailer Wilko are expected for their closure by early October, resulting in the probable displacement of all 12,500 employees associated with the chain.
On Monday morning, administrators PwC relayed the news to the union, confirming the unfolding situation. Consequently, the GMB now asserts that the probability of all Wilko employees facing redundancy has increased.
This development follows an earlier report by Sky News, which disclosed the failure of a rescue deal involving the HMV owner.
PwC chose not to provide any comments on the matter.
Wilko, a brand that has been under the ownership of the Wilkinson family for many decades, entered administration last month. Nadine Houghton, GMB national officer, characterized this development as the "final blow" for the discount homeware brand.
She said: "Wilko was far more than a brand, a retailer or the products it sold, it was the thousands of loyal team members now facing an uncertain future.
"Wilko may have ceased genuinely being a family brand many years ago, but the staff kept the real family ethos of Wilko alive until the very end. It is the family that Wilko colleagues made for themselves that will be missed the most."
She added: "This isn't a tragedy without cause. Wilko should have thrived in a bargain retail sector that is otherwise strong, but it was run into the ground by the business owners…. No worker caused the downfall of Wilko.
"But they will be the ones who will suffer – all as the owners get off scot-free. GMB will not stop campaigning for the owners of this debacle to be held to account."
B&M European Value Retail has already secured an agreement to acquire 51 Wilko stores, with plans to rebrand them. The fate of Wilko staff at these branches remains uncertain, as it is unclear whether the discount chain will retain or rehire any of them.
Earlier, PwC had disclosed approximately 1,600 redundancies and confirmed the closure of 52 stores this week. Their attempts to find a buyer for these branches were unsuccessful.
The following stores will close on Tuesday 12 September:
Acton
Aldershot
Barking
Bishop Auckland
Bletchley FF
Brownhills
Camberley
Cardiff Bay Retail Park
Falmouth
Harpurhey
Irvine
Liverpool Edge Lane
Llandudno
Lowestoft
Morley
Nelson
Port Talbot
Putney
Stafford
Tunbridge Wells
Wakefield
Weston-super-Mare
Westwood Cross
Winsford
The following stores will close on Thursday 14 September:
Ashford
Avonmeads
Banbury
Barrow in Furness
Basildon
Belle Vale
Burnley (Relocation)
Clydebank
Cortonwood
Dagenham
Dewsbury
Eccles
Folkestone
Great Yarmouth
Hammersmith
Huddersfield
Morriston
New Malden
North Shields
Queen Street Cardiff
Rhyl
Southampton-West Quay
St Austell
Stockport
Truro
Uttoxeter
Walsall
Woking