While some people are busying themselves with DIY or new workout routines, some are getting creative with their time.
Your lockdown style may showcase the latest loungewear, but one New York graphic designer has taken stay at home style to the next level.
It's fair to say that creativity is in Nicole McLaughlin's blood as her Instagram page has amassed a following of over 400k fans due to her unique fashion creations. So suspending pastries as a bra seemed like a great idea at the time.
"I had the eyes of a lot of people at home and capitalised on that by making the design a little more tongue-in-cheek than normal," she tells British Vogue.
McLaughlin is renowned for taking a different view on fashion. After working with Jacqueumus after leaving the sportswear brand Reebok, she has created a myriad of unusual and conceptual designs.
"It was never supposed to be a brand," McLaughlin said. "I have found ways to meet demand through one-off commissions, photoshoots, gallery exhibitions, and small drops of accessories crafted from leftover materials."
McLaughlin says of her USP. "I play on people's preconceived notions of what everyday items can be or what they can do. My pieces poke fun at fashion and the seriousness of the industry."
A different approach to fashion during lockdown
It's not just Instagram stars that are creating new looks during lockdown. Many people are trying to make the situation a little more fun with their work-from-home attire.
Posting a picture of herself to cheer up her friends, Bonita Waldman sported a gold dress, which was crocheted by hand by her late mother. Unfortunately, her mother died before she could see it, but she explained that she'd be wearing them more often to raise spirits as well as her own.
"It's a sad story," says Waldman, "but it is also a happy one in a way because I have these dresses that she made."
Other people have also been crafting unique clothing, including sewing teacher and fashion designer Karen Arthur.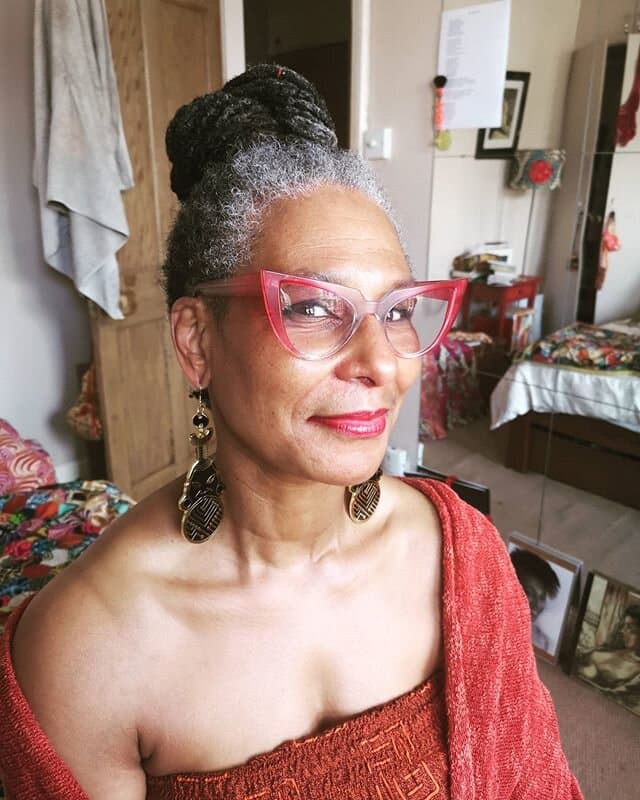 "I always choose clothes that lift my mood," says Karen. "Making an effort helps me to feel a little better."
In a recent outfit, Karen made some clothing from a pair of curtains that she found in her dad's attic. She is now making facemasks as her business has slowed due to the pandemic. "I brought my sewing machine and some fabrics home with me just before lockdown was announced, thank goodness," she told The Guardian.
Many people are taking to Instagram to show their creations, and several hashtags are popping up with challenges so everyone can get involved. Popular examples include #DressUpFriday and #FormalFridays, and they are often trending every week.
Style blogger Leandra Medine said, "For many people, dressing is a survival mechanism, and at the end of the day, from the most trivial to crucial corners of the human experience, that's all any of us are trying to do."