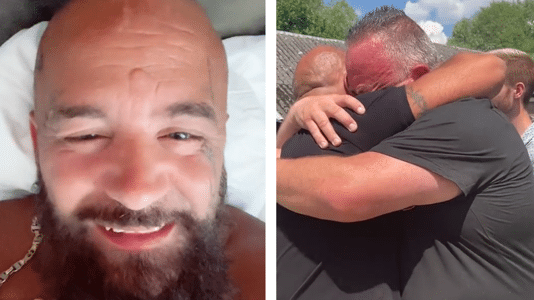 A TikToker from Belgium decided to fake his own death with the intention of discovering who truly cared about him. Following this deceit, he astonishingly revealed himself by attending his own funeral.
David Baerten, a 45-year-old individual, along with his wife and children, embarked on a prank to uncover the genuine opinions of their friends and family. In order to create the illusion of Mr. Baerten's death, one of his children utilized social media as a platform to compose a heartfelt tribute in honour of their father.
She wrote: "Rest in peace Daddy. I will never stop thinking about you.
"Why is life so unfair? Why you? You were going to be a grandfather, and you still had your whole life ahead of you.
"I love you! We love you! We will never forget you."
The funeral, which was staged last weekend near the city of Liege, was attended by many friends and family members dressed in black.
As the attendees eagerly anticipated the commencement of the ceremony, their expectations were abruptly disrupted when a helicopter made its grand entrance. In a TikTok video shared by one of the funeral attendees, Mr. Baerten emerged from the helicopter accompanied by a camera crew, promptly drawing the attention and reception of the grieving individuals present.
In the footage, a mix of Mr. Baerten's family and friends can be observed rushing towards him, engaged in emotional reunions and heartfelt exchanges. However, amidst the commotion, there are also individuals in the car park who appear perplexed and bewildered by the unexpected turn of events, unsure of how to react or make sense of the situation.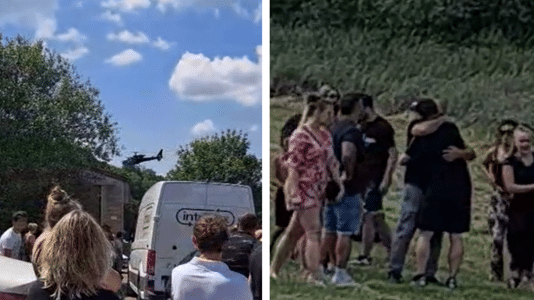 According to The Times, the TikToker expressed that his motive for feigning his death was to gauge the reactions of his extended family. He disclosed feeling "underappreciated" by them, providing insight into the underlying motivation behind his elaborate scheme.
He added: "What I see in my family often hurts me, I never get invited to anything. Nobody sees me.
"We all grew apart. I felt unappreciated.
"That's why I wanted to give them a life lesson, and show them that you shouldn't wait until someone is dead to meet up with them."
Mr Baerten, also known as Ragnar le Fou on TikTok, claimed some loved ones have been reaching out to him since the prank adding it "proves who really cares about me. Those who didn't come, did contact me to meet up. So in a way, I did win."