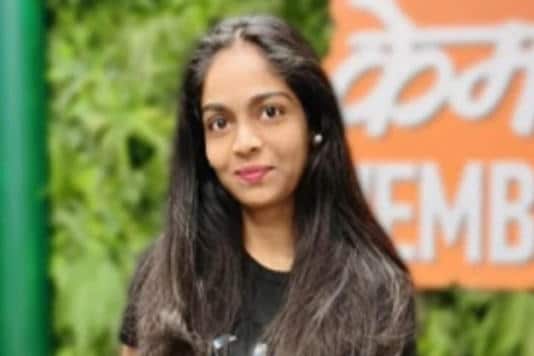 Tragic Incident: Student Fatally Stabbed in West London Flatshare Prior to Returning Home for Marriage.
The heartbroken family has identified the victim as Kontham Tejasvini, a 27-year-old master's student. She was found to be stabbed in her residence on Neeld Crescent, Wembley, on Tuesday at 10 am, just days before her scheduled departure to India.
Another woman, aged 28, also got stabbed several times during the attack but managed to survive. She was promptly taken to a hospital, where her injuries were determined to be non-life-threatening.
Following an urgent appeal by detectives, a 23-year-old Brazilian man was located in Harrow around 6 pm on the same day. He was apprehended on suspicion of murder and is currently in custody at a police station in north London.
According to Ms. Tejasvini's father, who spoke to a local TV channel in Hyderabad, India, she had moved to London three years ago to pursue her master's degree.

According to him, she returned home in August of the previous year for a duration of one month, and there were plans for her to come back once more for her wedding.
"She said she will return after [her studies] were finalised. She had resigned from her temporary job," he claimed.
DCI Linda Bradley, from the Met's Specialist Crime Command, provided information stating that upon investigation, two individuals, a 24-year-old man and a 23-year-old woman, were apprehended at the scene on suspicion of murder. As of now, the man continues to be held in custody, while the woman has been released without any additional actions taken against her.
DCI Linda Bradley, from the Met's Specialist Crime Command, said: "This has been a fast-moving investigation and I would like to thank the public for sharing our appeal for information about this man. He is now in custody.
"I recognise the significant concern this incident has caused in the community and I would like to reassure the public that a dedicated team of detectives are working to establish what happened.
"Local officers will remain in the area over the coming days to respond to any concerns."
A post-mortem examination will be arranged at an appropriate time in the future.