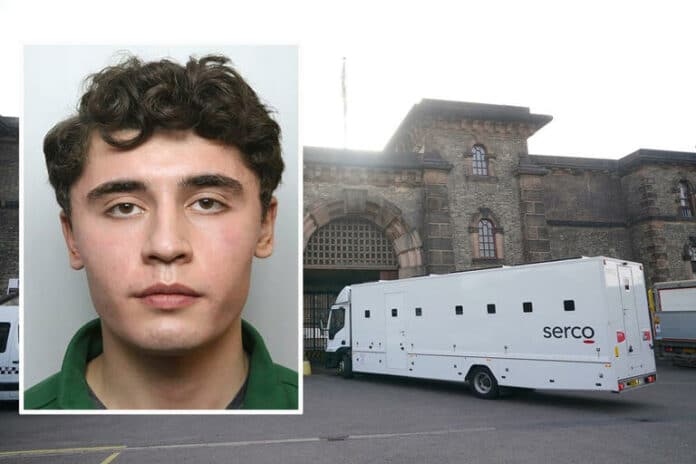 On Thursday, a Government minister announced the initiation of an inquiry into the escape of a terror suspect from Wandsworth prison and the circumstances leading to his confinement in a lower-security facility.
The search for Daniel Abed Khalife, a former soldier who escaped from the south London jail on Wednesday morning by hiding on a food delivery van, has triggered a massive manhunt.
The 21-year-old ex-soldier managed to execute his escape while working in the prison kitchen.
Concerns have arisen that the fugitive could be trying to leave the country, prompting heightened security measures at significant transportation centers.
Ministers are currently fielding inquiries regarding the decision to detain Khalife in a Category B prison.
Asked why the facility was deemed suitable, Science and Technology Secretary Michelle Donelan told Times Radio: "I've spoken to the justice secretary about this case, and I know that he is tackling it.
"He's already taken action speaking to the governor of the prison. There's an investigation that's been launched into this very question.
"And also, there's a great deal of work to try and find this person."
She added: "There is an investigation checking that he was in the correct facility, but it's not as black and white, is my understanding, as to what category somebody under arrest for those types of crimes should be in."
Reportedly, Khalife was initially held at the Category A Belmarsh prison before being transferred.
Concerns have been raised about the conditions and staffing levels at HMP Wandsworth. The deteriorating Victorian prison also experienced a water supply outage lasting a week last year.
Local MP Rosena Allin-Khan said: "There have been ongoing staffing issues at Wandsworth Prison.
She said staff had been asked to do double shifts to make up the shortfall.
"It's really disconcerting that there is now someone on the loose, who was able to escape.
"I actually raised this with the Justice Secretary as well many months ago when I was alerted to [the staffing levels]."
Khalife is reported to have ingeniously used improvised straps to secure himself beneath a grocery van, which subsequently facilitated his escape from the prison.
His military service came to an end in May 2023, and he was awaiting trial for allegedly planting a hoax bomb at an RAF base and collecting intelligence that could potentially aid terrorists or adversaries of the United Kingdom.
It is claimed that he placed "three cannisters with wires on a desk in his accommodation" with the intention of inducing in another a belief this was "likely to explode or ignite and thereby cause personal injury or damage to property".
A trial date of November 13 has been scheduled at Woolwich Crown Court.
In response to the escape, Justice Secretary Alex Chalk promptly convened an urgent conference call with the prison governor and senior personnel in the prison service to obtain assurances regarding the measures being implemented to enhance the prison's security.
Following the commencement of the manhunt, passengers at Manchester Airport encountered approximately 30-minute delays during security checks, which included additional passport verifications.
Reports also emerged of delays at the Port of Dover, while Gatwick Airport confirmed the implementation of supplementary security procedures.
The head of the Metropolitan Police Counter Terrorism Command, Commander Dominic Murphy, said there was "no reason to believe Khalife poses a threat to the wider public" but urged people not to approach him and to call 999 if they spot him.