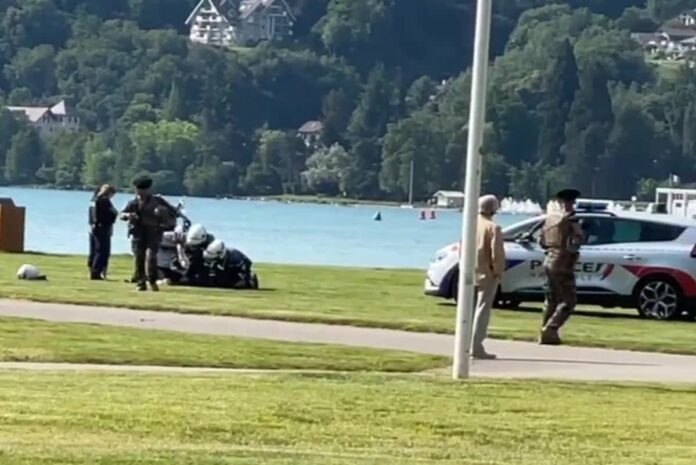 On Thursday morning, a horrific incident occurred in France, where a Syrian asylum seeker unleashed an attack with a knife attack in a park, causing grave injuries to at least four children, some as young as three years old. This devastating incident took place near Lake Annecy, situated in the eastern region of the country.
According to a reliable source involved in the investigation: "The attacker was a Syrian asylum seeker who has spent a lot of time in Annecy. He was in a park square when he started the attack at about 9.45 in the morning. He targeted children indiscriminately, and also wounded an adult."
Shortly after the incident with the man, law enforcement swiftly apprehended the perpetrator in the vicinity of the park, where a brief altercation took place. The arrest occurred in a square within the Alpine town.
In a statement, Interior Minister Gerald Darmanin expressed his remarks, saying: "Several people including children were injured by an individual armed with a knife in a square in Annecy. The individual was arrested thanks to the very rapid intervention of the police."
Mr. Darmanin verified that five individuals, including four young children, were injured in the incident, with two of the children currently receiving intensive care.
In a tweet, local lawmaker Antoine Armand denounced the attack as "abominable," specifying that the children were targeted while playing in a playground.
According to BFMTV, during a debate in Paris, lawmakers paused and interrupted their proceedings to observe a moment of silence in honour of the victims.