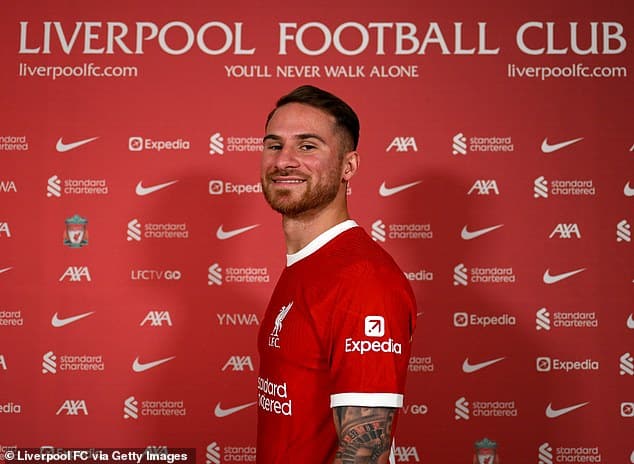 Liverpool has secured the services of the renowned Argentine, who clinched the World Cup victory, by signing him on a five-year agreement. Following the successful completion of his medical examination on Tuesday, the player has now officially become a member of the Reds' squad.
Liverpool has successfully commenced their summer rebuilding program by finalizing the signing of Alexis Mac Allister. The accomplished Argentine World Cup champion, who completed a medical assessment in Merseyside on Tuesday, has reached an agreement on a contract that will extend until June 2028. The significance of his arrival can be gauged by the fact that he will inherit Liverpool's prestigious No 10 jersey, a number of great importance in the club's history. Previously adorned by notable figures such as John Barnes and more recently Sadio Mane, the No 10 holds deep symbolism for Mac Allister as well, representing the legendary legacy of Argentine icons Diego Maradona and Lionel Messi.

Liverpool's pursuit of Mac Allister dates back to the period preceding the previous World Cup. While the exact fee remains undisclosed by both Liverpool and Brighton.
Originally, it was anticipated that Liverpool would have to surpass the £60 million mark to secure Mac Allister's services. Therefore, from an economic standpoint, this investment appears highly advantageous. Ultimately, it will be up to the player to determine whether this figure proves to be a bargain through his performances on the field.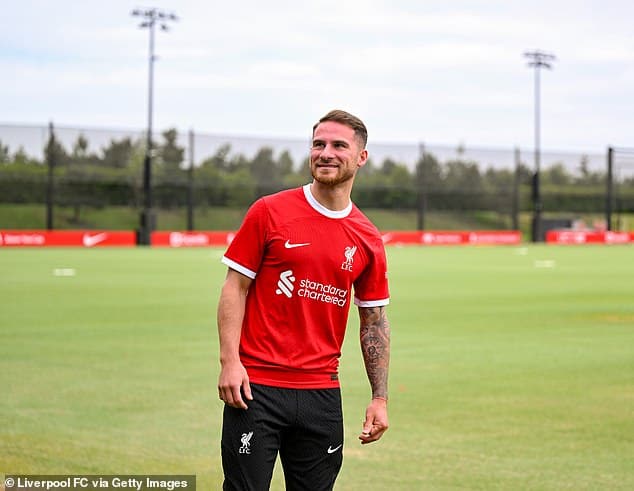 In an interview with Liverpool's official website, the midfielder shared:
"It feels amazing. It's a dream come true, it's amazing to be here and I can't wait to get started."
"I wanted to be in [from] the first day of pre-season, so it's good that everything is done. I'm looking forward to meeting my teammates. It was a fantastic year for me – World Cup, what we achieved with Brighton – but now it's time to think about Liverpool and try to be a better player and a better human being every day."
He continued: "Since I won the World Cup, I said that I want to win more trophies and I think that this club will help me to do that – that's the aim and when you are in a big club like this one you have to win trophies. So, that's what I want. Since I arrived here, I can see how big this club is – the players we have, the staff, everyone. I'm really pleased and looking forward to playing for this club."
From a distance, Jurgen Klopp has been an admirer of Mac Allister's abilities and Liverpool's manager is confident that his versatility and astute understanding of the game will facilitate a seamless integration into the team's playing style.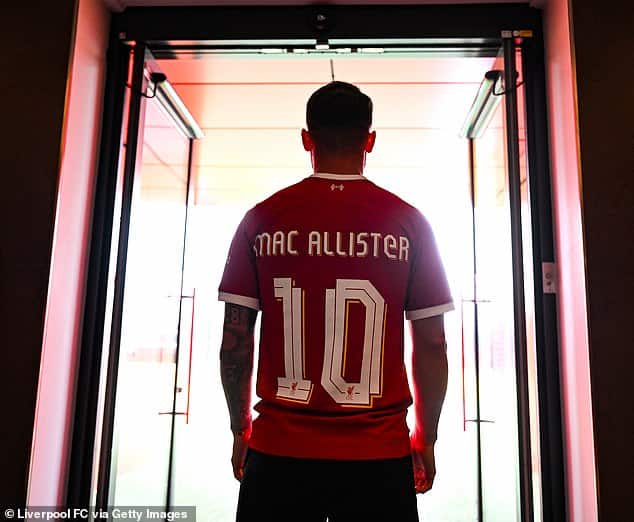 For Klopp, this marks a moment of significance, as he has openly expressed his determination for Liverpool to utilize every minute of the pre-season period effectively. With Mac Allister's signing finalized, he will have the opportunity to join his new teammates on July 8 when they assemble for pre-season training.
Klopp stated: "We are adding a very talented, very smart, very technically skilled boy to our squad and this is super news, really it is."
"I do not think the football world needs me to say too much about Alexis' qualities because they are already pretty well known but it is clear that he is someone who can play in a number of positions in the midfield and is an all-rounder, I would say. He is calm and composed and someone with proper game intelligence."
"Of course, he is a player we have known about for a long time and I have watched him grow from a young boy coming into the Premier League to a man who helped his country win the World Cup. That is quite a journey."
"My admiration and respect for what Brighton are doing is well known and Alexis has been a part of the journey that they have been on in becoming one of the toughest and best sides in the Premier League."
"I'm really happy his next steps will now be with us and we get to work with a player who is already excellent and experienced, but also has so much more to come given he is just 24 years old."
"He is just as excited to be joining and working with us and that already makes it a good partnership, but there is no pressure on him. He is still so young, so it is obvious he will only improve and our job is to help him take the next steps."
"I'm grateful to everyone at the club who helped make this transfer happen and I am sure I speak for everyone here when I say I cannot wait to start working with Alexis."
"It will be a bit of time before he is able to play at Anfield in front of our fans but in this modern world I am sure he will see how our supporters will welcome him to the Liverpool family when he looks at his phone today and sees the messages online. They will make him feel at home straight away. I have no doubt about that."
Although Mac Allister is set to join the Argentina national team for upcoming matches against Australia and Indonesia, scheduled to take place in Beijing and Jakarta, he will return with ample time to prepare for his Liverpool debut. The team's opening friendly against Karlsruhe in Germany is a potential opportunity for him to make his first appearance in a Liverpool shirt.