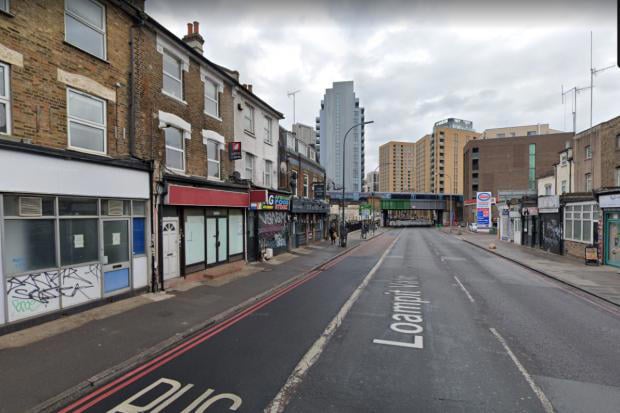 In a disturbing incident recounted in court, a man took the life of his acquaintance by brutally stabbing him 14 times. The assailant, identified as Christopher Baptiste, aged 54, reportedly turned himself in to the authorities, confessing to the act by stating, "I've committed the act of murder against my fellow housemate."
The victim, Sonny Booty, aged 36, met a tragic end at the hands of Baptiste, who employed a 16-inch (40cm) carving knife as the weapon in question. The incident transpired within their shared residence located in Lewisham on August 13 of the preceding year.
Presenting the case during the trial's commencement on Tuesday, the legal representative Robert O'Sullivan KC described the relationship between the two men as tumultuous. Their companionship, characterized by volatility, culminated in a fateful evening marked by alcohol consumption and a game of pool at the Anchor pub.
As the clock approached 10:30pm, a heated argument ensued between Baptiste and Booty, resulting in their expulsion from the establishment at the request of the landlady, according to statements provided to the jury.
Later, neighbours near their home in Loampit Vale allegedly heard voices saying "Shut your mouth before I kill you" and "Stop it".
The court was informed that a resident of an upper-level apartment, who had been engrossed in television and music, became aware of the defendant's presence as he vigorously knocked on their door.
Baptiste said he had a "tear up" with Mr Booty after he had shown him up at the pub in front of other people, demanding drinks, it was claimed.
He allegedly confided that "it was really naughty what I done" and he was "going to get bird this time".
The defendant also called friends and allegedly told one: "I've killed my flatmate. This had been brewing for a while."
Just before 9am on August 14, Baptiste walked into Lewisham police station and said: "I've murdered my flatmate," the court heard.
The officer on reception replied: "I beg your pardon?"
Baptiste allegedly said: "I think I've murdered him, my flatmate. There was a knife being waved around and I've got cuts on my hands."
Mr O'Sullivan told jurors: "Police officers immediately went there and gained entry to the ground floor flat, where they discovered a trail of blood leading from the rear bedroom out into the back yard. A bloodstained carving knife was lying on the bed.
"In the back yard they found Sonny Booty, lying on his back on the ground. He was dead and had clearly been dead for some time. He was covered in blood, which had dried, his body was stiff to the touch and had attracted flies.
"He had suffered multiple stab wounds, including to his face, head, chest, buttocks and thigh."
A post-mortem examination found Mr Booty had been stabbed 14 times, with the fatal wound to the heart.
On August 15, Baptiste said in a prepared statement that he "had to defend" himself as Mr Booty had a knife.
Baptiste has since suggested that when he left Mr Booty's flat he was "alive and well", the court was told.
But Mr O'Sullivan told jurors: "The prosecution case is that the defendant, and no-one else, unlawfully killed Sonny Booty, just as he admitted to his friends that night and to the police when he handed himself in.
"Sonny Booty received 14 separate stab wounds to his face and body, leaving no room, the prosecution says, for the suggestion that he was acting in self-defence."
Baptiste denies murder and the Old Bailey trial continues.