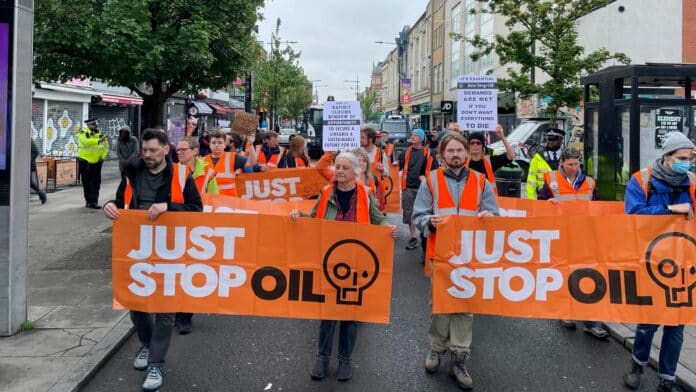 According to reports, a group of environmental activists is allegedly strategizing to disrupt the Wimbledon event by forcefully entering the esteemed Centre Court and adhering themselves to the net using glue.
Reportedly, a source claims that Just Stop Oil, an organization, divulged their intentions to an undercover journalist, revealing their plan for a protest during the renowned tennis tournament. This initiative draws parallels to a previous incident where an activist resorted to gluing themselves to a snooker table at the Crucible.
Enthusiastic activists have come forward, volunteering to participate in this demonstration, aiming to create a captivating and impactful visual symbol that will reach audiences worldwide.
One activist told The Sun: "An image of someone's hand glued to something on Centre Court would be amazing.
"That would be very inspiring. There's a lot of people up for that."
One protester said: "Wimbledon is a bit of an open secret. It would be an iconic image. It would be an even better photo than the snooker."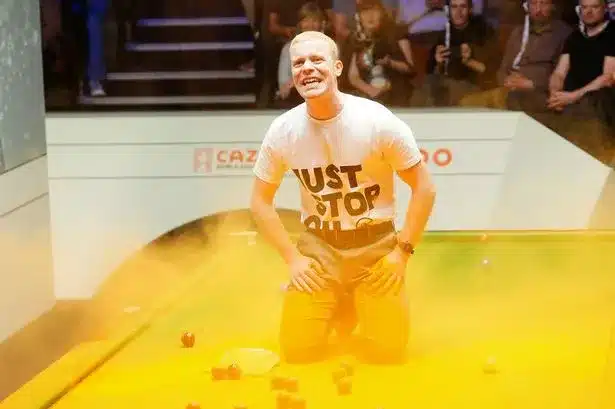 As per the publication, the group is currently engaged in deliberations regarding their choice of attachment. The options being considered include gluing themselves to the net, the umpire's chair, or potentially even the grass court.
In April, an activist wearing a "Just Stop Oil" T-shirt caused a disruption during the World Snooker Championship in Sheffield. This individual boldly leaped onto one of the tables and proceeded to empty orange powder onto its surface.
Since April 24, activists have been actively organizing demonstrations on a daily basis. Their primary approach involves peacefully marching at a slow pace along major roads in London. However, they have also made a notable impact by interrupting prominent events such as the Chelsea Flower Show and the Gallagher Premiership rugby final at Twickenham.
A Just Stop Oil spokesperson said: "Just Stop Oil supporters will continue to do whatever is non-violently necessary to end new oil and gas.
"This government is destroying everything we know and love, to enrich themselves. But you can't eat money: we are on a course for mass hunger and societal collapse if we do not act urgently.
"The sports industry has failed to admit this truth and failed to address the urgency of action. It is immoral for them to stand by and watch whilst our society faces inevitable collapse."
They added: "The only way for sporting events, like Wimbledon, to be sure that there will be no disruption is for them to make a statement demanding that the government end new oil, gas and coal. Those working in the sports industry must join in civil resistance against this criminal and illegitimate regime."
The Wimbledon Championships commence on Monday, July 3rd, and extend over a span of two weeks.