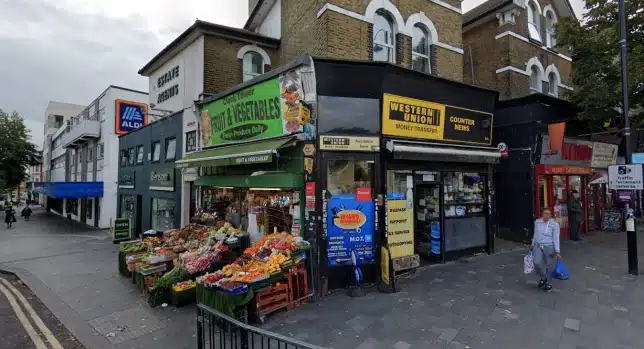 In a tragic incident recounted in court, a shop owner mercilessly beat an employee to death following a customer's complaint. The distressing event occurred near Norwood Junction station last year, where 59-year-old Abdul Rahman endured a horrifying and brutal attack.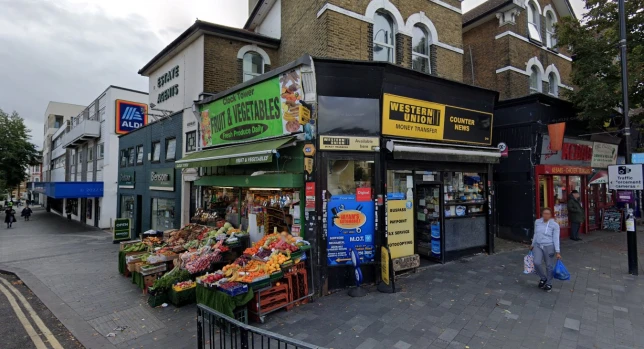 The proprietor of Counter News, Agash Jeyanandam, aged 24, confided in his girlfriend the next morning, revealing that his anger had driven him to take Mr. Rahman to the basement of his shop, where he used a rod-shaped weapon to administer the fatal blows, as stated by the jurors.
During the time of the assault, two other individuals were present in the shop – 21-year-old Darren Parchment and 24-year-old Vijay Pethuru. The entire incident shook the community and left a profound impact on everyone involved.
Jeyanandam, Parchment, and Pethuru all plead not guilty to the murder of Mr. Rahman.
Prosecutor Paul Cavin, KC, told the Old Bailey: 'We allege that all three are jointly responsible for a severe beating that Mr Rahman received in a shop owned by Mr Jeyanandam in the late evening on 6 August 2022.
'He was then led to and left in the doorway in the nearby branch of Aldi and died sometime thereafter.'
He added: 'The day after Mr Rahman's body was found, on 8 August, a woman, Sarveswari Selvaseelen, contacted police.
'She told them that her ex-boyfriend Agash Jeyanandam had telephoned her and told her that he had beaten someone who had then died.
'She said that around 11am that morning she realised she had some missed calls from Mr Jeyanandam. He told her there had been an incident the day before.
'He said an ex-employee of his had been the subject of a complaint by a customer to the effect that he had his hands down his trousers when talking to a child and the mother had complained to Mr Jeyanandam.
'He said he had been so angry he took the ex-employee to the basement of the shop and beat him with a weapon.
'And he named two other people as having been present in the shop at the time of the beating.
'The man was then left outside Aldi and when Jayanandam tried to return to the shop the following morning he saw Station Road was blocked off and it was only then he found out that someone, Mr Rahman, had died.'
At 5:36 am, a taxi driver made a harrowing discovery when he found Mr. Rahman's lifeless body. His trousers were torn, and he showed no signs of breathing.
Paramedics swiftly arrived at the scene, assessing the situation and finding him lying face down in a doorway. Surprisingly, he was not wearing shoes, but one shoe lay nearby. A torn open left trouser leg revealed disturbingly heavy bruising on his leg.
Tragically, there were evident indicators of severe blunt trauma to his head and torso. Additionally, it was suspected that his hairline was singed, leaving no doubt that he had already passed away, as the court was informed.
Mr Cavin added: 'There were lacerations and bruises all over his body from his face down to his shins.
'All the injuries were consistent with what he termed blunt force trauma. In many cases deep blunt force trauma and fractures to the wrist.
'May have consisted of punches and kicks and also noted tramline bruising marks to the left thigh which strongly suggested successful strikes with a smooth service rod-like object.
'As to the actual mechanism of death, he described it as multi-factorial.
'Death could have occurred for a number of reasons, for example, multiple rib fractures would have caused significant pain that would likely impair Mr Rahman's ability to breath.
'The Crown's case is he died as a result of an attack upon him.
'To put it bluntly this man received a savage beating that is perfectly capable of killing someone and that, we say, is what happened.'
Jeyanandam was arrested at his home the following day and told police: 'I swear the guy got murdered'.
Parchment and Pethuru were arrested three days later.
Jurors were informed that the individuals suspected of the crime were captured on CCTV footage in close proximity to the site of the attack.
Mr Cavin said: 'CCTV picked up three males leaving a shop called Counter News and turning a corner into Station Road.'
Outlining Jeyanandam's defence case his barrister Alison Morgan told jurors: 'On that date on 6 August, the deceased Mr Abdul Rahman was working in Mr Jeyanandam's shop, Counter News.
'The CCTV shows that Mr Rahman, the man who died, left the shop at one point in the evening and began to follow a young girl.
'That young girl had been with her friend but then was isolated on her own.
'The overwhelming inference from what Mr Rahman, the man who died, was doing was that he was deriving sexual gratification from following and chasing that young girl.
'You saw the footage of him running across the road as that girl crossed the road.
'The mother of that young girl came in, firstly to the kebab shop, then to Counter News, Mr Jayanandam's shop when she learned of Mr Rahman's behaviour and those moments are also captured on CCTV.
'When Mr Jayanandam, the man I represent, heard what the deceased, Mr Rahman had been doing, he became angry and he hit the deceased.
'Mr Jayanandam accepts that he assaulted Mr Rahman in his shop that night. There's no dispute about that and he told his former partner, Ms Selvaseelen.
'He told her all about what happened the next day.
'What Mr Jayanandam does not accept, the key issue he does not accept, is that he killed the deceased Mr Rahman that night.'
Ms Morgan added: 'Mr Jayanandam and Mr Pethuru left Mr Rahman in the entrance of that Aldi supermarket.
'The time they did that was about 11:43pm.
'Mr Rahman was alive at that time, it was nearly five-and-a-half hours later that he was found dead.
'And there are many many people who walked past the entrance of that Aldi supermarket in that period.
'But there are also some people who spent time in the area where the deceased had been left.'
Jeyanandam and Pethuru, both of Croydon, and Parchment, of Norbury, south London, all deny murder.
The trial continues.