The Spanish government is to allow some non-essential workers to return to their jobs today in a move to ease its lockdown measures. Workers in industry and construction will be able to go back to work, although those who can work from home are still being strongly encouraged to do so.
Maria Jose Sierra, Deputy Head of Health Emergencies, has said that those who do return to work must adhere to social distancing and added: "If there is a person who shows the slightest symptom, they should contact the health system and remain in self-isolation."
An army of 35,000 police and Civil Protection officers are distributing 10 million masks for travellers to use on public transport as workers from across the country return to their jobs for the first time in weeks. They will be available at train, metro and bus stations and although strongly recommended, they are not compulsory.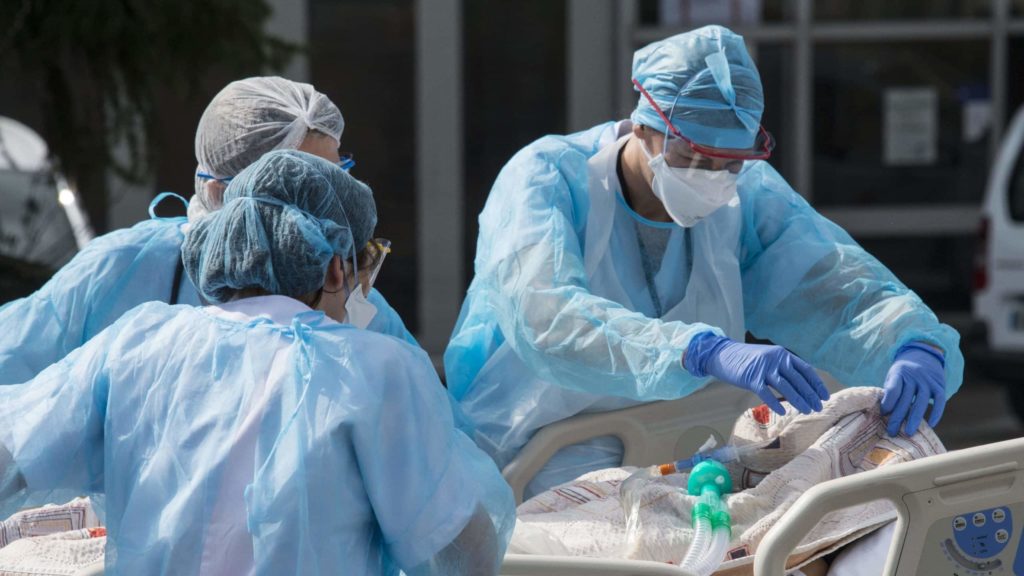 All shops in Spain will remain closed apart from supermarkets, food shops such as bakeries and butchers, news-stands and pharmacies. Schools, bars and restaurants will also stay closed to the public, and the Spanish population is still meant to remain in their homes.
The decision to relax lockdown regulations comes after the country reported its lowest daily growth in confirmed coronavirus cases in three weeks. Health officials in Spain recorded 517 deaths on Monday, falling from 619 on Sunday.
Take a look at Spain's coronavirus stats and see how many active cases they currently have.
These new rules are said to remain in place until May and are being closely watched by other countries who are concerned about lifting their own restrictions too early and experiencing a second wave of the virus.
The World Health Organisation (WHO) has expressed their concerns that there could be a "deadly resurgence" if lockdown measures are lifted too soon. However, the Spanish health minister, Salvador Illa, has reassured the world that Spain still remains in strict lockdown.
He said: "We still have very, very drastic restrictions in place. As the prime minister has said, it's very probable that these measures [the current lockdown] will be in force beyond 26 April. Spain is not de-escalating; we remain in lockdown."
Some non-essential workers in Spain may start to return to their jobs as lockdown restrictions in the countries are beginning to relax, although the wider lockdown will still remain in place across the nation.
It comes as the country has reported its lowest daily growth in confirmedinfections of COVID-19 in three weeks.
Spanish authorities made the decision to tighten the country's lockdown measures on 30th March, banning all non-essential activities and confining the majority of the population to their homes as their coronavirus numbers overtook those of China. With a population thirty times smaller than its East Asian counterpart, Spain's official tally of infections reached more than 85,000 on this date, an 8% rise from the previous day.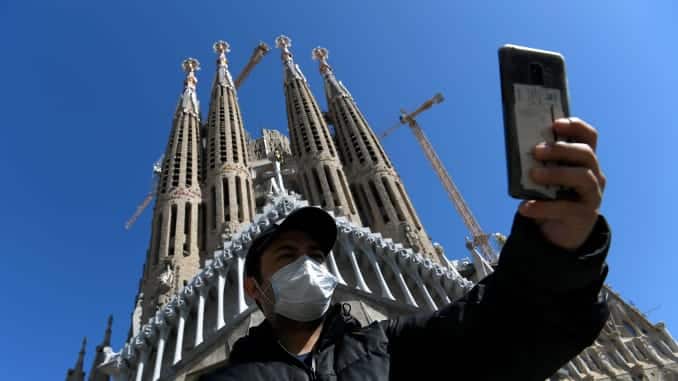 These stricter measures came under attack at the time as business leaders accused the Spanish government of hurting the economy beyond repair, and opposition parties claimed that the authorities were simply "improvising" their response to the virus.
Antonio Garamendi, the President of Spain's main business association CEOE, said: "If you stop the country, we'll have a huge social problem within five months."
As of Monday, more than 166,000 people in Spain had been infected with the coronavirus, with 17,209 deaths across the country.