A creamery in Wisconsin is offering free milk to members of its local community who are struggling during the coronavirus pandemic.
Sassy Cow Creamery, in Columbus, Wisconsin, has placed a refrigerator, known as the "kindness cooler," outside their store that is fully stocked with milk and other dairy products for people to help themselves to in their time of need.
The creamery, owned by brothers James and Robert Baerwolf, is currently giving away more than 400 gallons of milk a day, and the local community couldn't be more thankful with many residents taking to Twitter to express their gratitude.
One user tweeted: "We have always loved Sassy Cow Creamery . . . the "kindness cooler" providing free milk in the #COVID19 crisis makes us love them even more. Forward!"
Another explained how they will repay this kind gesture with loyalty, saying: "So very kind of you. I see 3 locations near me that sell your products. After we kick virus, I'll be buying your milk."
James Baerwolf has revealed it got the idea of the "kindness cooler" from his daughters. He said: "My three daughters got the idea after being home from school for so long. They had a lot of time on their hands and were looking for ways to help out the community, and that's what they came up with."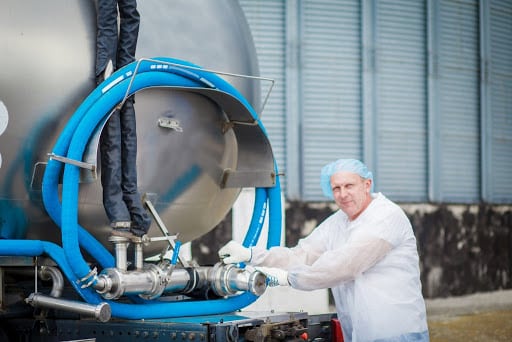 The family originally introduced the "kindness cooler" at the end of March when "things started to go to pieces," said James, and demand has increased ever since.
Unlike local dairy farms, Sassy Cow Creamery pasteurises its milk on-site, meaning that their product has a longer shelf life and has the ability to help those in need for longer. 
James Baerwolf explained that his family owns a dairy plant rather than a farm, which has allowed them to sell their products successfully for the last 12 years.
He went on to say that they have dealt with many situations outside of their control over the years, such as destructive weather and bad crop seasons, but have always found a way to make do while still helping members of their community.
Baerwolf added that for his family, farming is not simply a job, but something that they took to heart and that growing food and feeding people was their whole life. 
This selfless act comes as dairy farmers across the US are having to throw out thousands of gallons of milk every day due to a massive decrease in demand from schools, restaurants, and other food service providers since the coronavirus lockdown.
US government regulations make it illegal for dairy farmers to sell or even donate raw milk before it is pasteurised, leading to produce that could have been used to help those in need, being thrown away.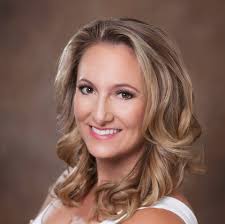 Anja Raudabaugh, the CEO of Western United Dairies, has said that the dairy industry is doing everything it can to donate milk to food pantries but that it can be difficult to convince companies that it would be a good use of resources to donate products such as pasteurised milk directly to food banks. 
However, Arlin Van Groningen, a third-generation dairy farmer, has revealed how difficult it is for dairy farms to donate milk to food banks, describing it as a "logistical nightmare." He went on to explain how there are not sufficient refrigerated trucks to deliver the milk, and the food pantries themselves do not have sufficient storage and on-site refrigerators.
The coronavirus pandemic is yet another blow in a long line of hardships for US farmers in recent years with the US-China trade war sending many out of business, record flooding in farmland destroying harvests and a blistering heatwave in the Midwest stunting crop growth.
It is estimated that the US has lost nearly 20,000 licensed dairy farms, a roughly 30% decline over the past decade.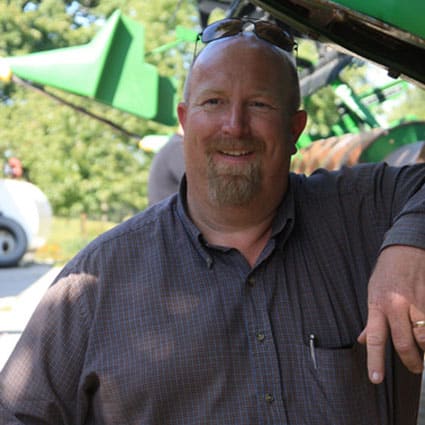 Iowa farmer Robb Ewodlt said: "We were already under extreme financial pressure. With the virus sending the prices down – it's getting to be the straw that broke the camel's back."
He added: "We were hoping for something good this year, but this virus has stopped all our markets."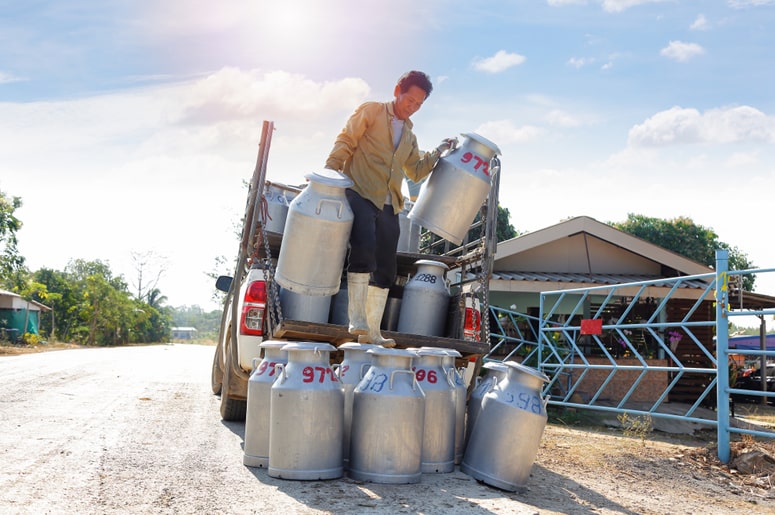 Farmers are also worried about labour shortages ahead of planting season, with the Trump administration restricting immigration in order to curb the spread of COVID-19. Trade groups are currently lobbying for financial aid from the government for farmers who are enduring price drops, as well as temporary work visas for seasonal farmworkers from Mexico.
Some are optimistic that the Trump administration will help them amid the current pandemic, with a potential bailout package coming after this year's harvest season ends.
The US coronavirus stimulus bill passed by the House and Senate adds $14 billion to the Agriculture Department's Commodity Credit Corp spending authority. Plus, it provides a further $9.5 billion for farmers hurt by the coronavirus pandemic. 
One farmer has expressed his faith, saying: "The American producer and the country – we're going to see good days coming. But it's tough right now. We just need some help to get through the tough times."