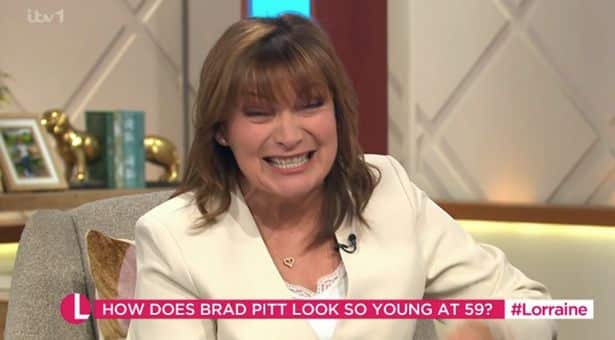 On the recent episode of ITV's Lorraine, the host drew an interesting Comparison between Boris Johnson, the former Prime Minister, and Brad Pitt, the renowned Hollywood star, pointing out their shared age of 59.
Viewers of Lorraine were left outraged as the recent episode seemingly mocked Boris Johnson's appearance while discussing Brad Pitt's timeless looks. During Tuesday's (4 July) show, host Lorraine Kelly and her guests Ross King, Dr Hilary Jones, and Jo Elvin praised the stunning appearance of the Ocean's Eleven star at the age of 59.
Lorraine was taken aback when it was mentioned that the former Prime Minister shared the same age as Brad Pitt, which came as a surprise during the conversation.
"Oh my gosh!" she gasped.
"They are the same age."
An image of Boris out for a run was shown, and the TV star exclaimed: "Oh look at that, there is no difference at all!"
However, viewers were unimpressed, with one saying it was "disgusting" to comment on people's appearance.
"A disgrace to liken Boris to Brad Pitt and then all have a good laugh," one person tweeted. "Shame on you all."
"The hypocrisy of these people laughing at someone's appearance," said somebody else on Twitter.
"They're laughing about a man, would they comment the same way about a woman?"
"Body shaming and giggling about Boris is acceptable?" asked another viewer.
Somebody else tweeted: "Wow. Sitting on tv picking apart people's appearance. Disgusting."
Another stormed: "So, all laughing at how Boris Johnson looks, compared to how Brad Pitt looks at the same age? How is that 'fine' to do? Especially, in this day and age…"
Somebody else criticised the show for "openly mocking how someone looks".
"Because it's Boris Johnson that's ok?!" they asked.