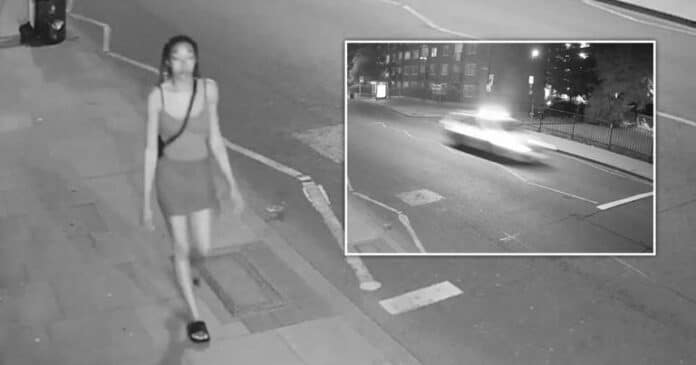 A judicial inquiry has been prompted to reassess emergency response vehicle speeds, following the imprisonment of a police officer responsible for the tragic fatality of a young woman.
Pc Nadeem Patel, aged 28, was operating his patrol car at a speed exceeding 80mph on a primary roadway in the Brixton district of south London, when his vehicle collided with Shante Daniel-Folkes.
The impact propelled the 25-year-old victim into the air, resulting in instantaneous loss of consciousness, and regrettably, she succumbed to her injuries at the location of the incident.
While Pc Patel was granted an exemption from the 30mph speed restriction, he had accelerated to a maximum velocity of 83.9mph, a mere 115 meters away from the eventual point of cessation.
At the moment of impact with Ms. Daniel-Folkes, the vehicle's speed had reduced to approximately 55mph, following a two-second application of brakes by Pc Patel, initiated from an initial speed of 81mph.
Having admitted to the charge of causing her demise through dangerous driving, Pc Patel received a three-year prison sentence and was further subjected to a 54-month driving disqualification.
Judge Mark Lucraft told him: 'You drove at grossly excessive speed, over a not insignificant distance, far in excess of that which was safe given the prevailing road conditions.'
Only after the trial of Pc Gary Thomson, who was driving in close proximity ahead of Pc Patel and was not implicated in the incident that occurred on June 9, 2021, can the details of the case be disclosed.
Pc Thomson was found not guilty of dangerous driving but was instead convicted of the lesser charge of careless driving.
Sentencing him, the judge said: 'I note there is no clear guidance provided by the Metropolitan Police on speeds police cars should not exceed in responding to emergency calls when driving in residential areas or roads subject to a speed limit of 30 mph.
'In my judgment further thought should be given to this issue particularly as the speed limits in many residential areas are being further reduced to 20mph.
'Driving at speeds in excess of motorway speeds along roads with the characteristics of Stockwell Road, whilst classified as an A road, poses obvious risks.'
At approximately 11:20 pm, Ms. Daniel-Folkes was in the process of crossing the road near a pedestrian crossing. Pc Thomson's vehicle, equipped with blue lights and siren, had passed by her at that moment.
Within a span of about three to four seconds, she proceeded with her crossing and unfortunately collided with Pc Patel's vehicle.
Before the incident, Pc Patel had taken the precaution of deactivating his front lights to avoid impeding the vision of the lead vehicle, which was Pc Thomson's, although he had his siren activated.
Ms Daniel-Folkes's family described her as 'kind, funny, loving, and very creative'.
Judge Lucraft said: 'She is described as bubbly and carefree – a lover of life and someone who was ambitious. She loved fashion and design. She was a mentor, an artist, a certified nail technician looking forward to opening her own salon and to a bright future for herself and her young son who she adored. She was much loved by all who knew her.
'The family are devastated by the loss of Shante. They express a numb and empty feeling at Shante's loss and speak about the long-lasting impact on the family and that on Shante's young son in particular – a son she will not see grow up and make his own way in life.'