Stanley Johnson has revealed that son Boris "almost took one for the team" in an interview with the BBC Radio 4's Today programme.
Mr. Johnson went on to say that the Prime Minister will need a period of rest as he recovers from COVID-19 and that their whole family is "amazingly grateful" for the efforts of the NHS and the overwhelming public support for his son.
Adding further weight to the likelihood that Foreign Secretary Dominic Raab will continue to deputise for the Prime Minister in the coming days and even weeks, he said:
"We have got to make sure we play the game properly now. This is pretty straightforward now. He must rest up. As I understand it, he has moved from the ICU into a recovery unit, but I don't think you can say this is out of the woods now. He has to take time. I cannot believe that you can walk away from this and get straight back to Downing Street and pick up the reins without a period of readjustment."
Mr. Johnson's comments come after the Prime Minister was released from intensive care on Thursday after being admitted for coronavirus treatment.
An official spokesman for No.10 Downing Street said:
"The Prime Minister has been moved this evening from intensive care back to the ward, where he will receive close monitoring during the early phase of his recovery."
Johnson announced that he had contracted COVID-19 on March 27, making him the first major government leader known to have been infected with the virus.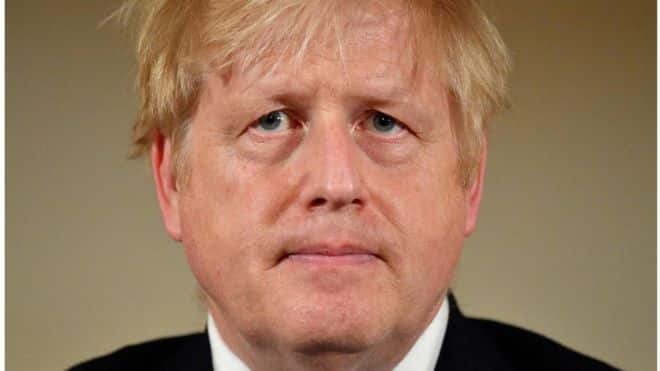 It is unknown where or when Boris Johnson caught coronavirus as he spent many weeks occupied by the government's response to the outbreak. Footage from the beginning of the epidemic showed the Prime Minister attending visits, meeting people and hosting press briefings before the full extent of the severity of the virus was known.
He said at the time: "I can tell you I'm shaking hands continuously. I was at a hospital the other night, where I think there were actually a few coronavirus patients and I shook hands with everybody."
Johnson began self-isolating on March 27 when he tested positive for coronavirus, issuing a Twitter statement that said:
"Over the last 24 hours, I have developed mild symptoms and tested positive for coronavirus. So I am working from home, I'm self-isolating, and that's the right thing to do."
Since his diagnosis, public support for the Prime Minister has been tremendous, with political leaders, religious leaders, and members of the general public alike expressing their support and sending their prayers for a fast recovery.
Deputy Prime Minister spoke about his boss during Tuesday's afternoon briefing, saying: "I'm confident he will pull through. If there is one thing I know about this prime minister, he's a fighter."
President Trump also sent his best wishes, saying: "I've gotten to know him. He's just such an incredible guy."
However, not everybody has been supportive of the Prime Minister with Steve Hedley, the Assistant Chief of the RMT, saying he would "throw a party" if Boris Johnson dies. He went on to compare the PM to Hitler and said: "I hope the whole cabinet of Tory b*st*rds get it too."
Hedley has received a huge backlash from the public but refuses to take back what he said, saying, "I stand by every word."