Animal welfare charity RSPCA is bracing themselves for more prickly rescues as the latest figures show it rescued more hedgehogs than any other animal last year in several of its centres across the country
This news comes as the Hedgehog Awareness Week gets underway, and more of these prickly animals come out of hibernation and start exploring gardens.
The RSPCA reported that 2700 hedgehogs were admitted to centres last year with a staggering 12000 over the last five years.
Evie Button, RSPCA scientific officer, said: "Regardless of coronavirus, wild animals still need rescuing by the RSPCA and breeding season is the start of a really busy time for us.
"We'll have lots of calls about baby birds, orphaned fox cubs, and hedgehogs which have come out of hibernation and need help to build up their body weight.
"It's Hedgehog Awareness Week, which is very appropriate as these much-loved prickly creatures are the most frequent visitor to our wildlife centres."
The RSPCA is continuing to work on through the pandemic, and there have a variety of call-outs regarding animals over the past few weeks.
A spokesperson for the charity said, "We also see a surge in other wildlife in spring as the breeding season gets underway.
"RSPCA rescue teams are continuing on the frontline as designated key workers, and the charity has launched an emergency appeal to help it continue to rescue, rehabilitate and release the animals most in need through the crisis."
Hedgehog Awareness Week
The RSPCA explained that this is one of the most common times for hedgehogs to come into centres. There are a variety of reasons for this, including ill health or injuries. They might also be orphaned or underweight due to becoming detached for their family unit.
The British Hedgehog Preservation Society created hedgehog Awareness Week in a bid to protect the prickly guests in our gardens. Plus, they offer tips on how to be mindful of their habitats and make your garden a haven for wildlife.
BHPS Chief Executive, Fay Vass, said,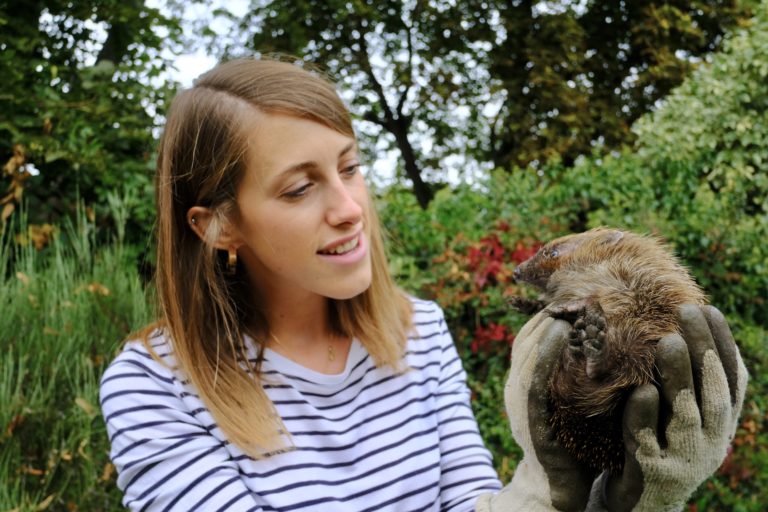 "Our gardens take up such a lot of habitat"
"By getting together with neighbours to ensure hedgehogs have access points and hedgehog friendly features in the garden, we can open up a really useful amount of habitat for them. You could become a Hedgehog Champion for your area at Hedgehog Street – a project run by BHPS and our partner's People's Trust for Endangered Species."
"Join 70,000 Champions by signing up at www.hedgehogstreet.org – there's even a Hedgehog Street app you can download from The App Store or Google Play!"
The BHPS is aiming to raise over £2000 during the week to continue their work in the preservation of this much-loved garden guest.
Hedgehog numbers in the UK are on the decline. They are currently protected in England, Scotland and Wales, under the Wildlife and Countryside Act 1981. The work of the organisation and the RSPCA to protect this animal in the UK is crucial to understand the modern threats they face.
As well as protecting animal habitats, there are calls for the UK government to focus on green policies once the economy starts rebuilding following lockdown measures due to the COVID-19 pandemic.