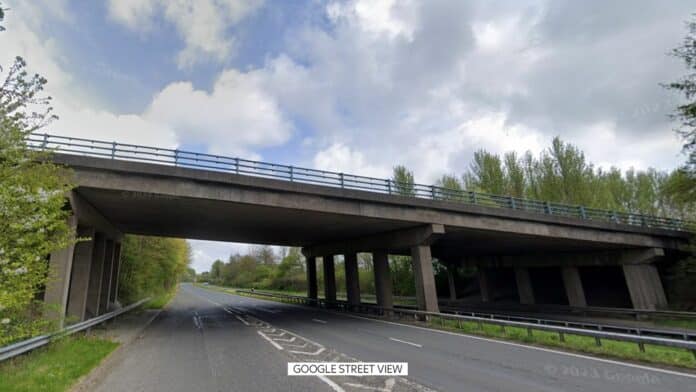 The teenage boy was apprehended and formally accused in relation to a series of occurrences along the B921 route in Glenrothes, situated in Fife.
A 14-year-old adolescent has been formally charged subsequent to an incident where a concrete slab was hurled at a taxi from a pedestrian flyover, resulting in injuries to two individuals.
The occurrence transpired on the B921 road in Glenrothes, Fife. It happened around 12:30am on a Sunday, as the vehicle was en route to Kinglassie.
A 37-year-old man and a 37-year-old woman sustained injuries and were subsequently taken to Glenrothes Hospital for medical attention.
This event followed two similar instances at the same location, where vehicles were struck by wheelie bins from above. The first incident transpired around 1am on Sunday, July 16th, while the second occurred approximately at 3:55am on Wednesday, July 19th.
Fortunately, there were no injuries, but both vehicles sustained damage in the incidents.
Police Scotland officially announced on Thursday that a 14-year-old boy had been apprehended and is facing charges in relation to the said incidents.
A force spokesperson said: "The boy has been released on an undertaking to appear at Kirkcaldy Sheriff Court at a later date.
"A report will be submitted to the Procurator Fiscal."