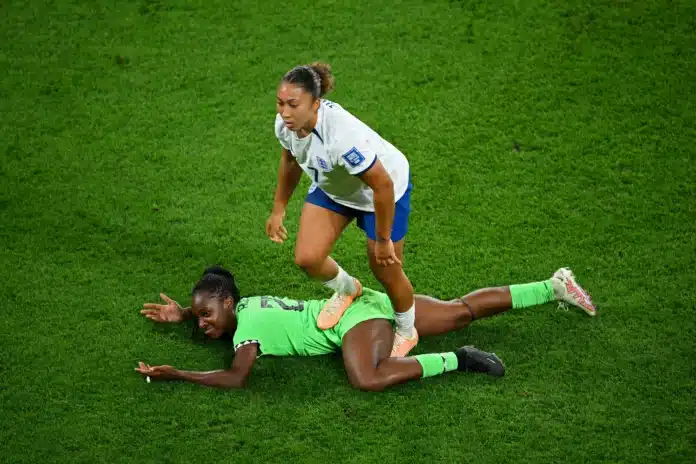 Fifa has imposed a two-match suspension on England's forward, Lauren James, due to her red card offense during the Women's World Cup match against Nigeria. The incident involved a stamp on Michelle Alozie's back in the round of 16 clash, a game that England ultimately triumphed in through a penalty shootout.
The initial punishment included an automatic one-game suspension, but Fifa has opted to extend this penalty, meaning James will be absent from the potential semi-final if England advances to that stage.
Looking ahead, the Lionesses are set to face Colombia in the quarter-finals this Saturday at 11:30 BST.
James has emerged as England's standout performer in the tournament, showcasing her prowess with three goals and three assists during the group stage matches.
Following the incident, Chelsea's forward, Lauren James, expressed her apologies to Michelle Alozie through social media. She acknowledged her error and pledged to take this as a valuable lesson for personal growth.
After the game, England boss Sarina Wiegman said: "She is inexperienced on this stage and in a split-second lost her emotions. It isn't something she did on purpose. She apologised and felt really bad.
"She would never want to hurt someone. She is the sweetest person I know."
Should the Lionesses face elimination from the World Cup this Saturday, it's worth noting that Lauren James' suspension will extend to encompass England's subsequent international fixture.