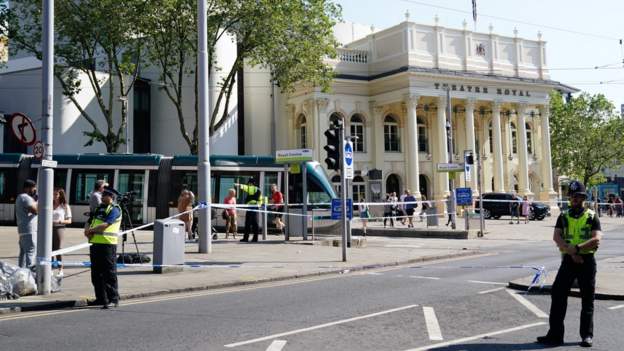 Authorities have implemented several road closures within the city due to an ongoing and significant incident being addressed by law enforcement officers.
In Nottingham, a tragic incident has unfolded, resulting in the loss of three lives. A male suspect has been apprehended under suspicion of murder.
The authorities received a distress call on Ilkeston Road shortly after 4 am, where two individuals were discovered deceased on the street. Subsequently, officers were dispatched to Milton Street, where a van had reportedly targeted three individuals in an attempt to harm them. The injured victims are currently receiving medical attention at a hospital.
Furthermore, a lifeless body was discovered on Magdala Road. The police have taken a 31-year-old man into custody on suspicion of murder, and he is presently being held for questioning by the authorities.
Describing the incident as "horrific and tragic". Chief Constable Kate Meynell stated that the police force is of the belief that the three incidents are 'all linked'.
She continued to add: "This investigation is at its early stages and a team of detectives is working to establish exactly what has happened."
"We ask the public to be patient while inquiries continue. At this time, a number of roads in the city will remain closed as this investigation progresses."