441 more people have died in the UK after contracting COVID-19, the total now at 5,375 deaths
As the UK enters its third week on coronavirus lockdown, the death toll has increased by 441 to a new total of 5,375.
The majority of deaths were in England, where those who died from the coronavirus were aged between 35 and 106, 15 of these patients had no known underlying health condition.
London has been hit the worst by COVID-19, accounting for 129 fatalities, followed by the Midlands, which recorded 75 deaths and the North East & Yorkshire with 67 deaths.
So far this is the lowest daily total for almost a week, raising hopes that the lockdown efforts of businesses and the British public are working effectively and in turn 'flattening the curve' and reducing stress put upon the NHS during this current global crisis.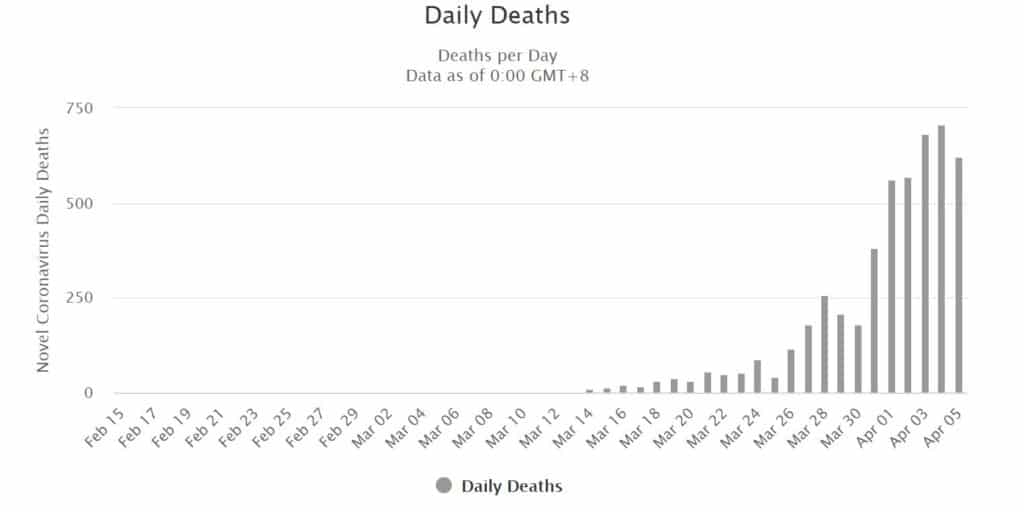 This news comes after it was announced that PM Boris Johnson had spent the night in hospital, due to showing continued symptoms after he had contracted COVID-19. He remains in hospital as his symptoms have remained persistent.
A spokesperson for Downing street said:
"The Prime Minister had a comfortable night in Thomas's Hospital in London, and is in good spirits. He remains in hospital under observation,"
Despite this, Boris Johnson is said to still be running the government Housing Secretary Robert Jenrick saying that he expected the Prime Minister to return to Downing Street "shortly".
In his absence, the foreign secretary, Dominic Raab, has taken over chairing the government's daily crisis committee.
There are a total of 51,608 cases of the virus so far in the UK, Dominic Raab saying in today's daily coronavirus press briefing, that 17,911 people have now been admitted to hospital with coronavirus.
Recent posts