The UK death toll has risen to 7,978 fatalities, as 881 more people have died in 24 hours
Sadly, Dominic Raab confirmed earlier at today's daily coronavirus press briefing, that 7,978 people across the UK have now died due to the global pandemic of COVID-19.
There are now 65,077 people who have tested positive for COVID-19, Raab announces, with 16,784 currently being treated for it in hospital.
Raab went on to say that 243,421 people have been tested for the virus, 65,077 have tested positive for COVID-19, and the number of people admitted to hospital with coronavirus symptoms now stands at 16,784.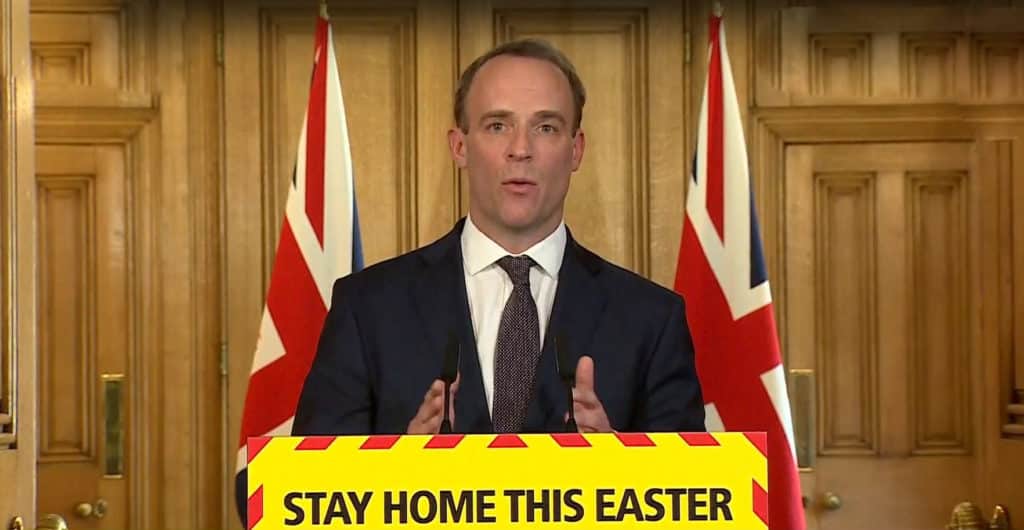 In England, 765 patients have died in hospitals after contracting COVID-19 which brings the total in the country to 7,248.
According to First Minister Nicola Sturgeon, the number of people with coronavirus who have died rose by 81 In Scotland on Thursday taking the total to 447.
Wales has reported another 41 deaths, taking the total there to 286.
And in Northern Ireland a further four people have died, meaning the total rises to 82.
Foreign Secretary, Dominic Raab says "we're not done yet – we must keep going" on the lockdown, and having chaired a COBRA meeting today to "take stock" of the current situation. 
Government is still trying to "get the fullest picture possible" of the effects of the lockdown.
The early signs show the measures are "having the impact that we need to see" but "it's too early to say that conclusively".
He adds more, but won't be said on the next phase of the lockdown until "the end of next week".
'There will be a moment when we look at how we formally recognise all those on the front line'
Dominic Raab says when answering a question about whether NHS front line workers will be given a pay increase when the crisis is over.
Use our handy Live global stats tool top do your own research on COVID-19 around the globe:

Recent posts