Fatalities in Italy have risen to 631 due to the coronavirus, with 168 more deaths announced just in one day.
That's a 36% rise in cases of infection, which is the biggest since the COVID-19 contagion first came to light on 21 February
The head of the country's civil protection agency has said that 877 people are in intensive care which in an increase from 733 people on Monday.
Italy already had Europe's worst outbreak and experts are warning that the worst of the spread has yet to come and may not arrive until mid-April in the north, so far the country's hardest hit area, and possibly later in other regions as well.
This news comes shortly after it was announced that Italy was shutting all schools and universities due to the rise in COVID-19 cases. That was reported on the 5th of March, when only 107 people had died and there had been a total of 3,089 reported cases.
Stefania Salmaso, the head of the national centre for epidemiology has said:
"Citizens must know that this is not about changing their lifestyle just for one or two weeks,"
Restrictions "will likely have to be kept for a long time", she told the ANSA news agency.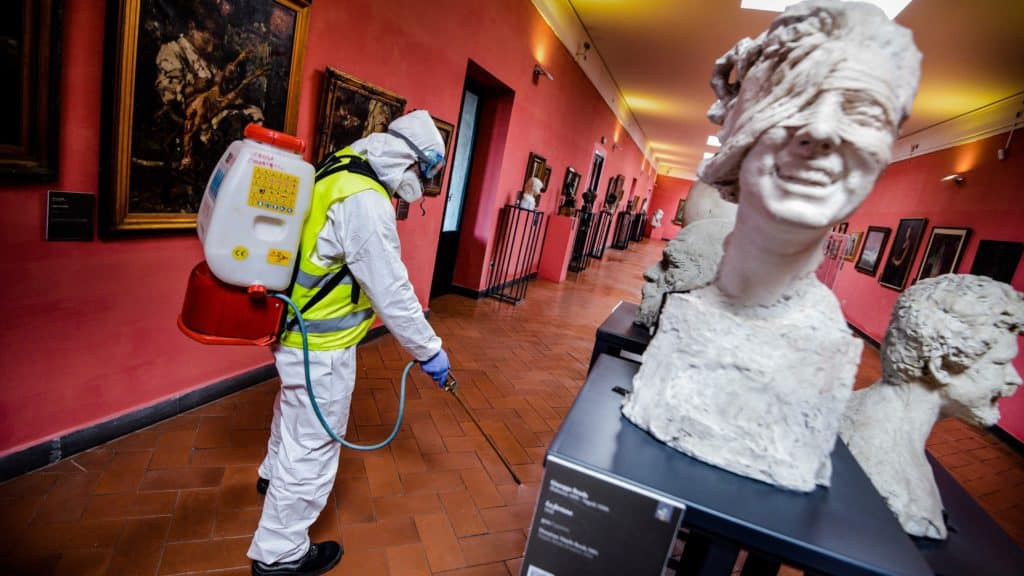 Ryanair and British Airways are moving to suspend all flights to and from Italy,  the entire nation has now been officially placed in lockdown.
New measures were announced late on Monday to restrict movement and close down public spaces.
Sports events including football matches have been suspended. All public gatherings are banned, and movement is being severely restricted across the nation in an attempt to contain COVID-19, the disease caused by the coronavirus.
Ski resorts are shut and schools and universities will be closed until at least the 3rd of April.
The Foreign Office has warned British people not to travel to any part of the country unless it is truly essential. Those arriving in the UK from anywhere in Italy have been told to self-isolate for 2 weeks; even if they do not have symptoms.


Our Previous articles on Coronavirus:
East London firm looking for COVID-19 vaccine test subjects
Fourth UK coronavirus death confirmed in Wolverhampton
180 Soldiers reportedly dead in North Korea due to COVID-19
HSBC evacuates Canary Wharf office because of coronavirus
Sick pay from day one for Brits who self-isolate over coronavirus
Serious crimes may be exclusive focus of police if COVID-19 spreads
'Widespread transmission' of the coronavirus more likely in the UK
Pope Francis cancels event as he's taken ill amid Italy coronavirus crisis
Did a science fiction novel predict Coronavirus in the 80s?
Northern Italy travellers must self-isolate due to Coronavirus
Seven Coronavirus deaths in Italy
25 Schools in the UK closing/sending people home amid Coronavirus fears